Rebecca Schumacher: "What do you need to know before buying a fixer upper?"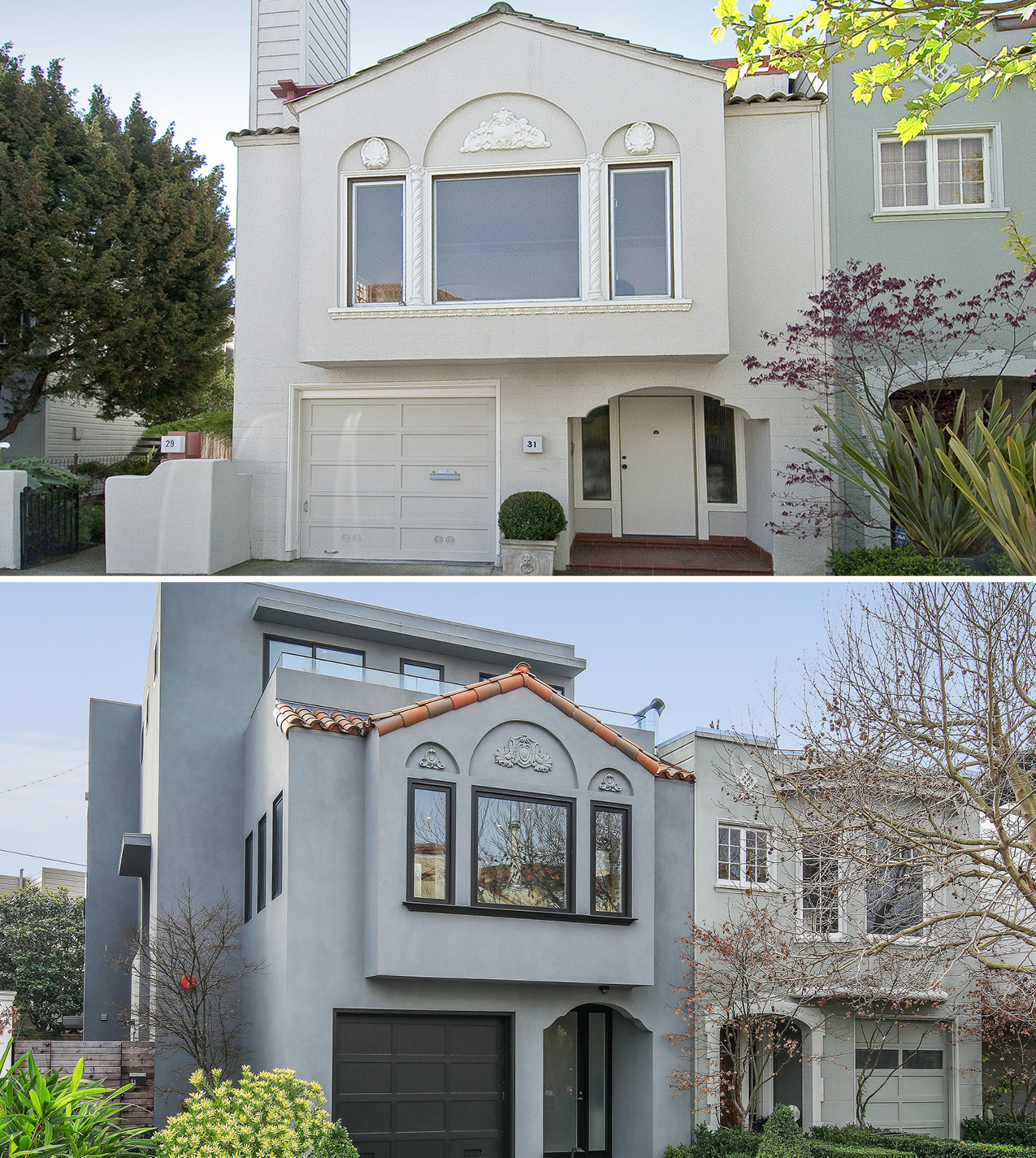 This was a question Rebecca was recently invited to answer for The San Francisco Chronicle. The topic is one of her prime areas of value added and favorite subjects. Our answers would vary if considering the question for developers; in this case she focused on end-user buyers.

Armed with the expertise of your realtor and an architect s/he brings in to advise you, you will want to consider the following:

• Will the location support the investment in improvements you want to make?

• Is the "envelope" of the house sufficient for your needs/goals?

• Is there square footage within that envelope that can be repurposed into conditioned living space? Going outside the envelope is a very lengthy and expensive process. It can, however, provide the greatest upside.

• What opportunities and limitations are there vis a vis the City's rules and their current moving-target attitudes?

• Is the property a historic resource? Is it in a current or potential historic district? This will limit what you can do with the front façade.

• How functional and elegant is the current layout? Fewer major changes to floor plan can translate into cost savings down the road.

• What does the permit history show? Are there unwarranted rooms? If so, it could complicate your permit process.

• How much of a fixer is it? Does it need a new foundation, electrical and plumbing? The architect and a good contractor can provide broad-based estimates.

• Does your budget line up with the scope of the project? Will your lender support that?

We stand ready to assist our buyers with winding their way through the complicated, but ultimately exciting and satisfying process of purchasing a "fixer" to be their next dream house. Smart research up front can help you avoid the pitfalls and set reasonable expectations. Architects whose work we respect and admire are available as resources to our buyers in the evaluation of fixer opportunities.
Return to What's Trending