Canopy at Mill District Healdsburg
A Rare Combination of Location and Design - Healdsburg
If you are like us and want a carefree getaway in warmth and sunshine, let me introduce you to the best of the best. Mill District, a block from the historic Healdsburg Plaza, is a new neighborhood being created on the last open space in this celebrated Wine Country small town. Canopy at Mill District Healdsburg is a stunning collection of 43 luxury condominiums with stellar architectural and landscape teams on board. It is currently under construction with over 60% sold. Rebecca can help you learn more.
Offered for Available upon Request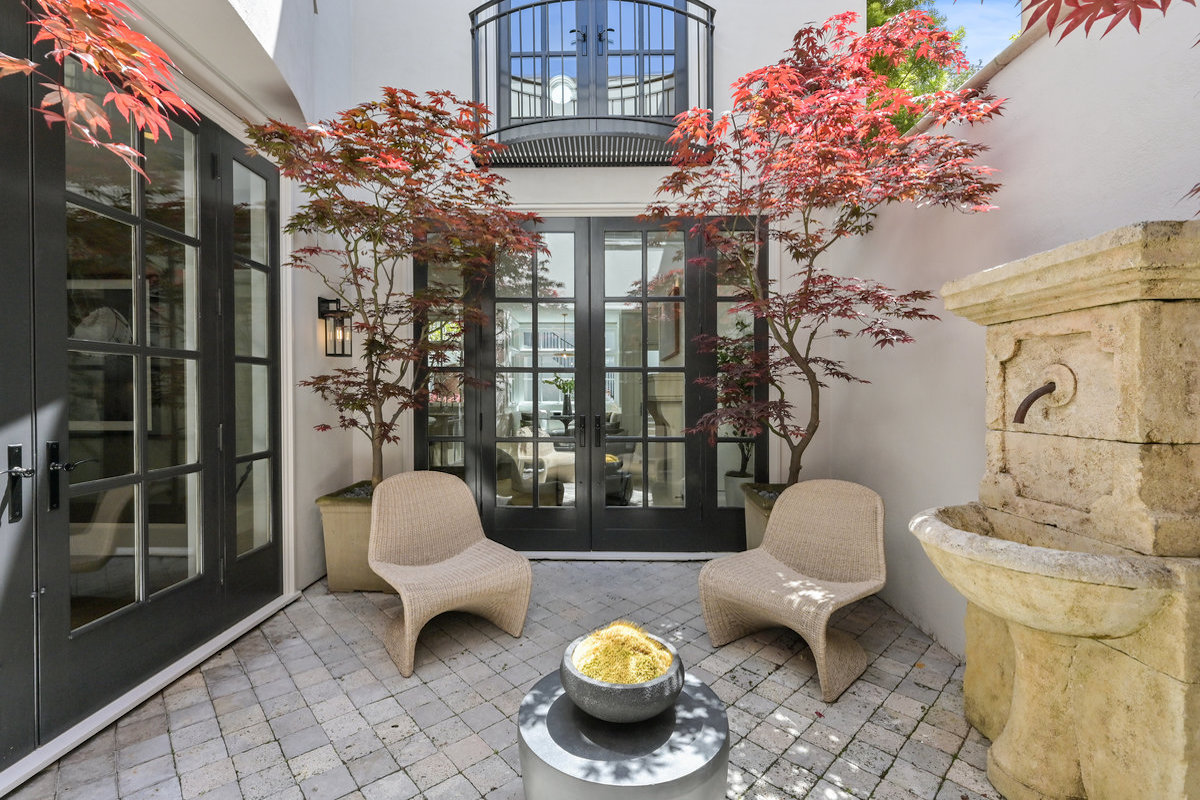 2763 Green ST
Exquisite, Timeless, Handsome
Cow Hollow
Set on a serene, tree-lined street in coveted western Cow Hollow close to the Presidio, this exquisite home is gifted with timeless finishes and tasteful modernity. Brilliantly conceived architecture, centered around the interior patio and open atrium, unites nearly every room with light, air and beauty. And there is more - the south patio outside the chef's kitchen offers outdoor cooking, seating and leads to the terraced south garden. This is indeed a magical, one-of-a-kind residence.
3 Bedrooms / 3.5 Baths / 2 Parking
$6,750,000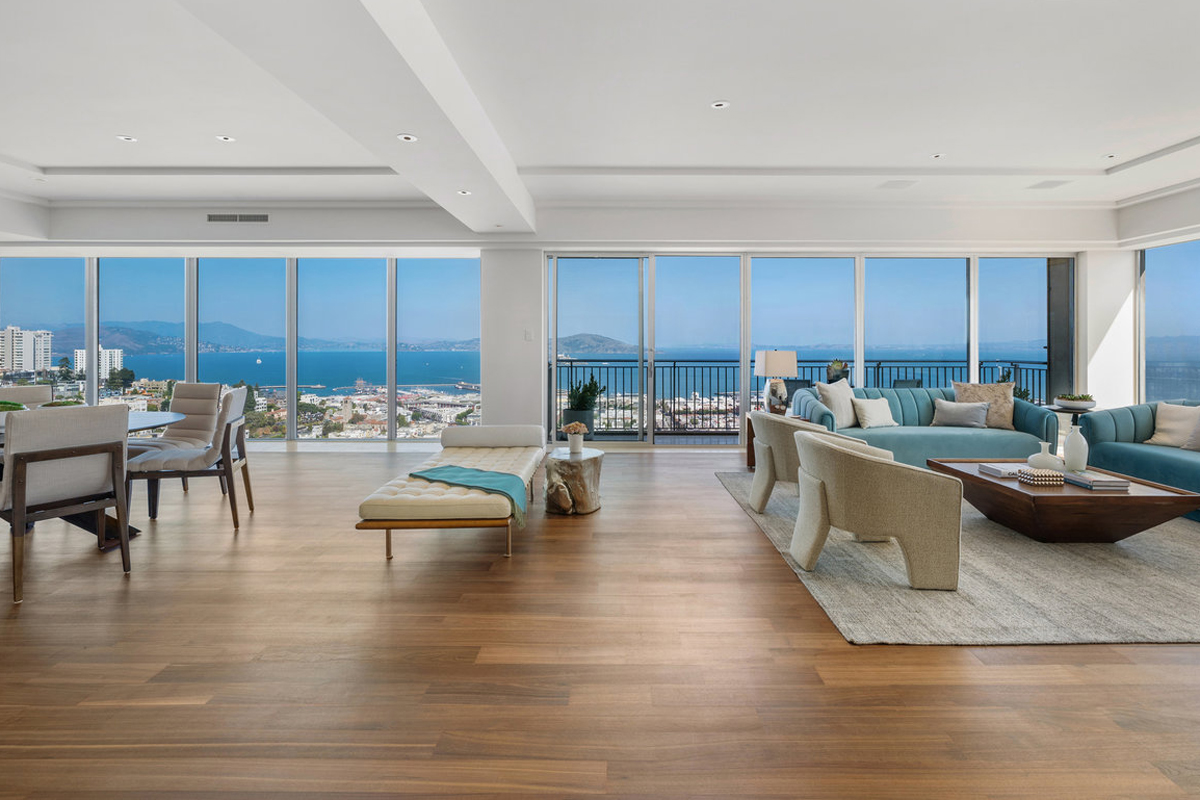 1750 Taylor ST, Residence 1201 + 1203
Majestic Panoramic Views, World-Class Full-Service Cooperatives
Russian Hill
Perfectly positioned to maximize the majestic panoramic views while feeling connected to the City and yet enjoying visual privacy, residences 1201 + 1203 at The Royal Towers are truly a treasure in world-class San Francisco.
3+1 Bedrooms / 3.5+1.5 Baths / 3+1 Parking
$12,100,000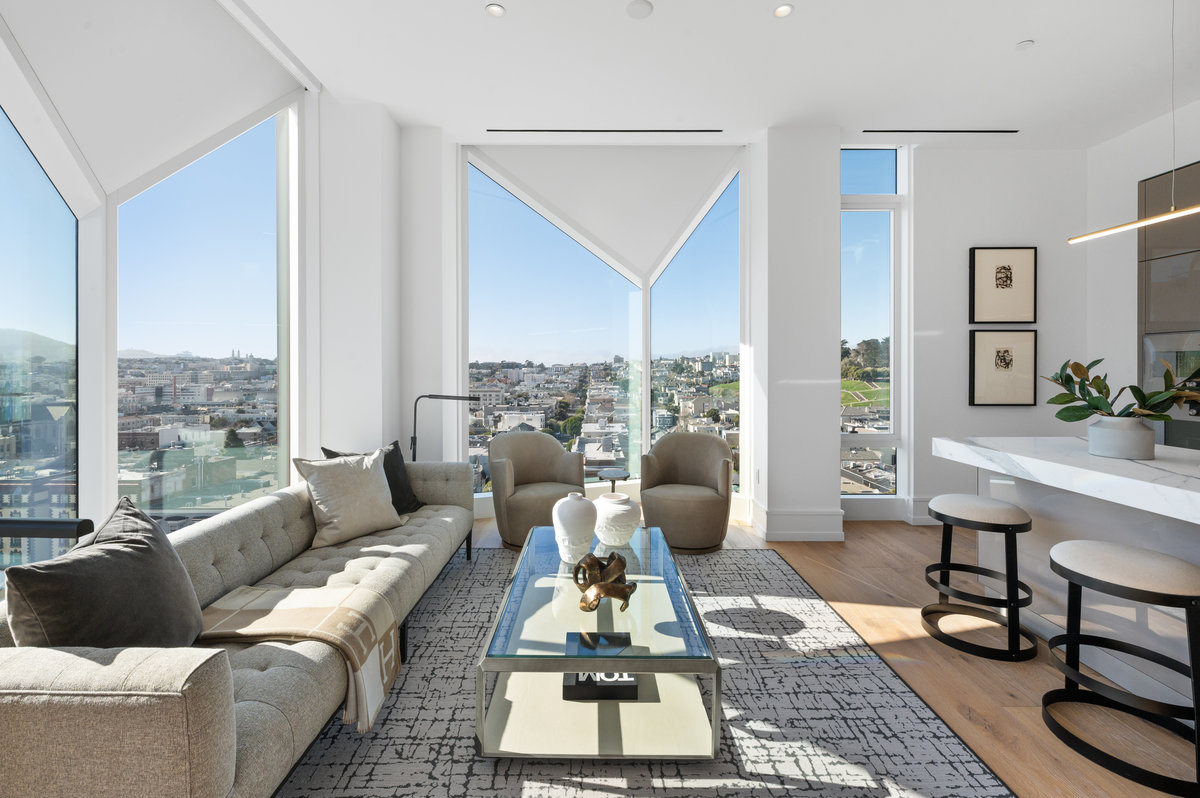 2121 Webster ST, Residence 605 at The Pacific
Coveted Corner Apt - Park & GG Bridge Views
Pacific Heights
Three bedroom southwest corner residences at The Pacific are rare indeed, and 605 offers fabulous views of Alta Plaza Park and The Golden Gate Bridge. Sunsets and sunrises are truly glorious, basking the great room and primary suite in nature's handiwork. Experience a full-service, luxury condominium building just a block from Fillmore Street, the finest neighborhood nexus in the City.
3 Bedrooms / 2.5 Baths / 1 Parking
$6,500,000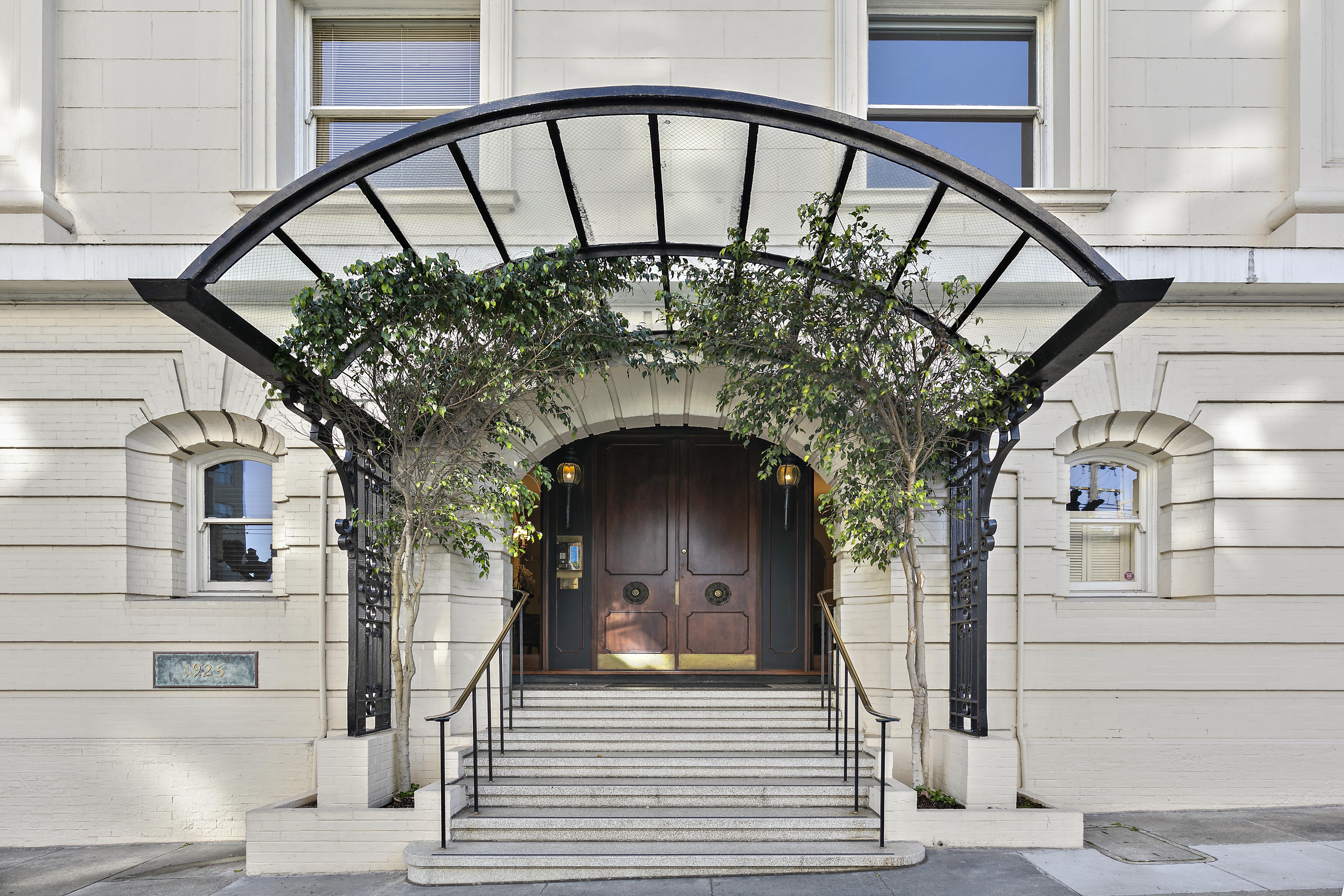 1925 Gough ST, Apartment 41
GRAND COOPERATIVE APARTMENT WITHIN LAFAYETTE PARK
Pacific Heights
Grand cooperative residence in Beaux Arts building located inside Lafayette Park. 4,000 square feet of totally renovated gracious living space on one level with lovely outlooks in every direction.
3 Bedrooms / 3.5 Baths / 1 Parking
$4,750,000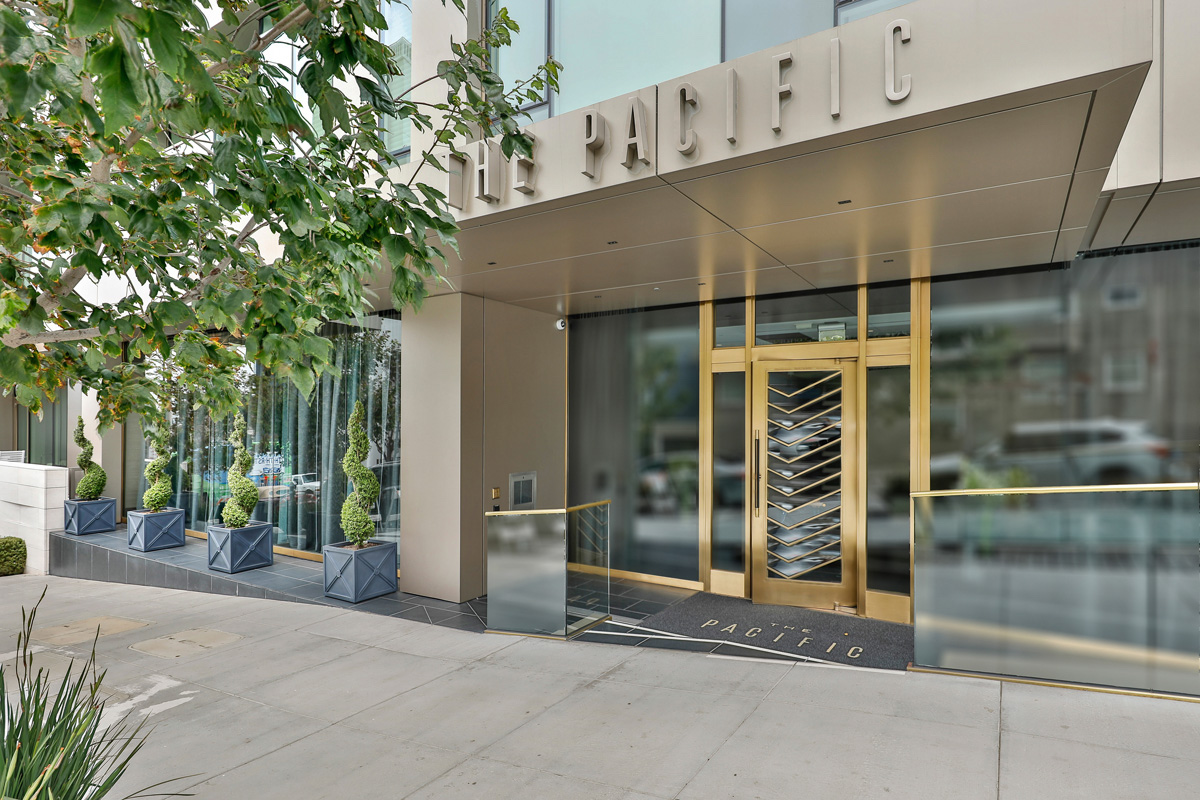 2121 Webster ST, 3BR Corner Residence at The Pacific
3 Bedroom Corner Residence
Pacific Heights
Devoted to getting our clients what they want, we reached out to owners of three-bedroom southwest corner residences at The Pacific to find the perfect home for our interested buyer. A view of Alta Plaza Park was a key requirement. Fortunately, a match was made that benefitted all parties in the true spirit of win-win.
3 Bedrooms / 2.5 Baths / 1 Parking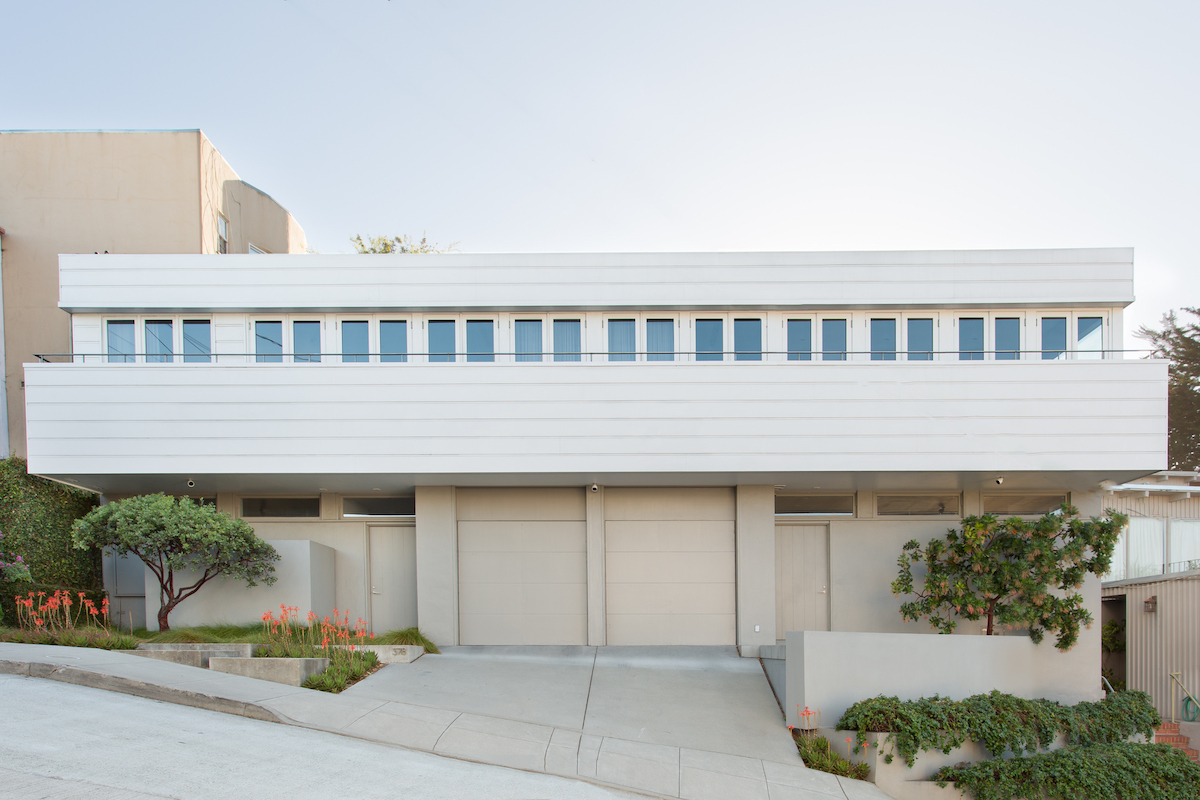 378 Collingwood ST
Minimalist Design, Stunning Views
Eureka Valley
Early California Modernism home designed in 1940 by Ashen & Allen architects and updated handsomely in recent years. 378 Collingwood offered stunning panoramic views and a lush private outdoor space directly off the principal rooms. The home provided our buyers with luxury living on just two-levels, a rarity in San Francisco. Located close to the Castro neighborhood.
3 Bedrooms / 3 Baths / 1 Parking
$4,875,000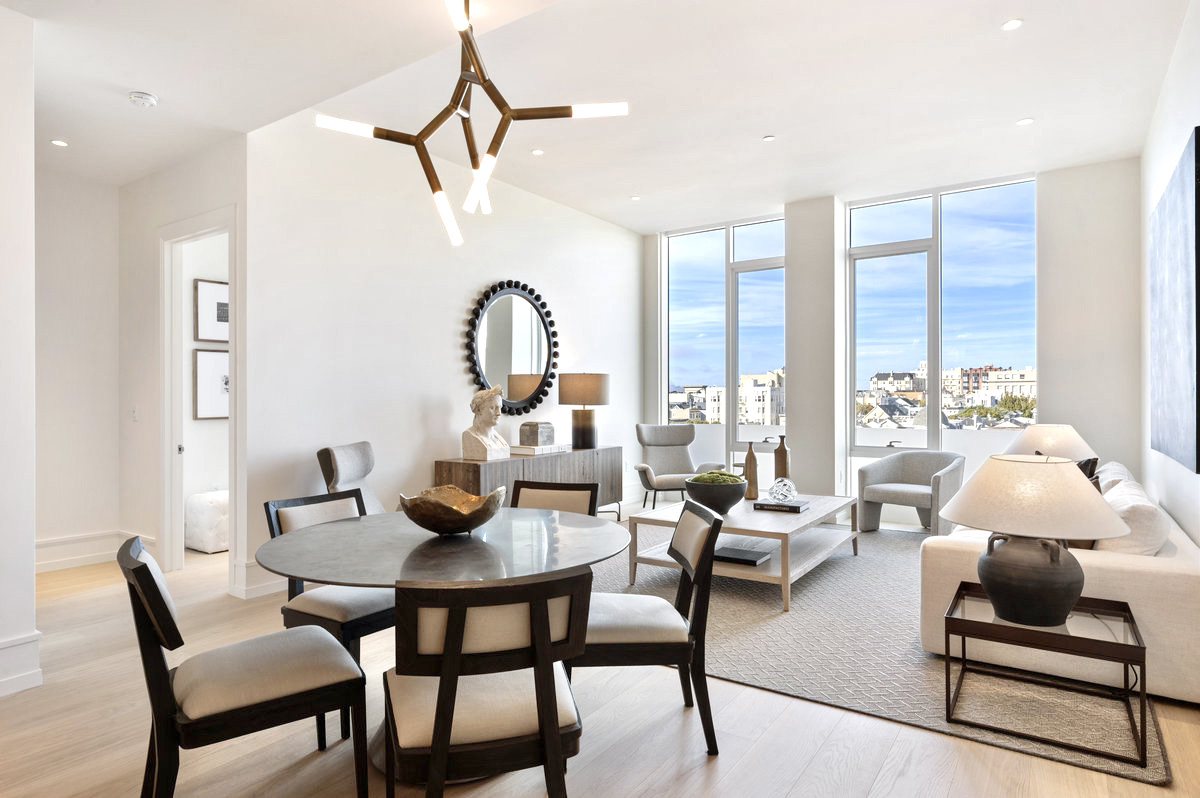 2121 Webster ST, Residence 507 at The Pacific
North-Facing, Pristine & Peaceful
Pacific Heights
Pristine and peaceful, luxurious and north-facing, residence 507 offers the largest 2BR floor plan. The generous living area of the great room enjoys floor-to-ceiling windows providing outlooks across Pacific Heights and a glimpse of the Golden Gate Bridge.
2+ Bedrooms / 2 Baths / 1 Parking
$4,980,000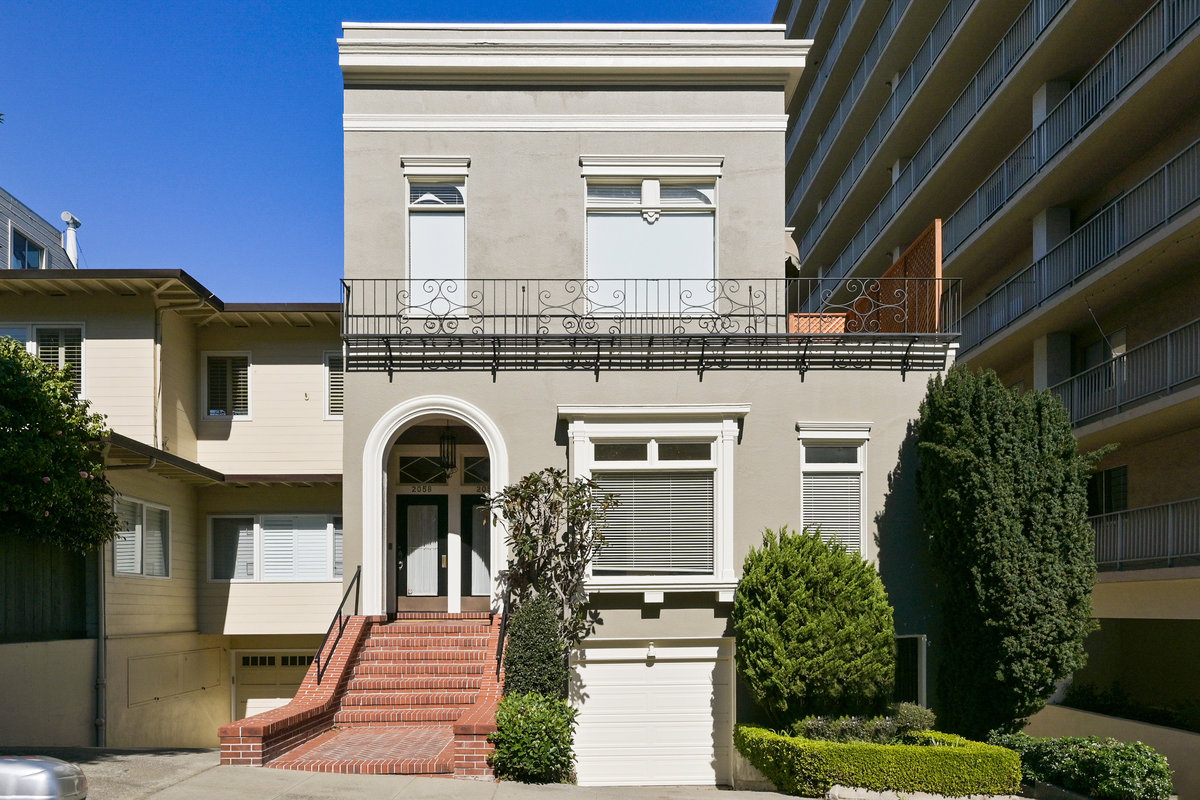 2056-2058 Vallejo ST
Handsome Four-Unit Building, Superb North Side Location
Pacific Heights
Four-unit building in superb north side location. Classic architecture, significant volume and Bay views from the principal rooms of two of the residences. Delivered vacant.
6 Bedrooms / 6 Baths / 3 Parking
$5,400,000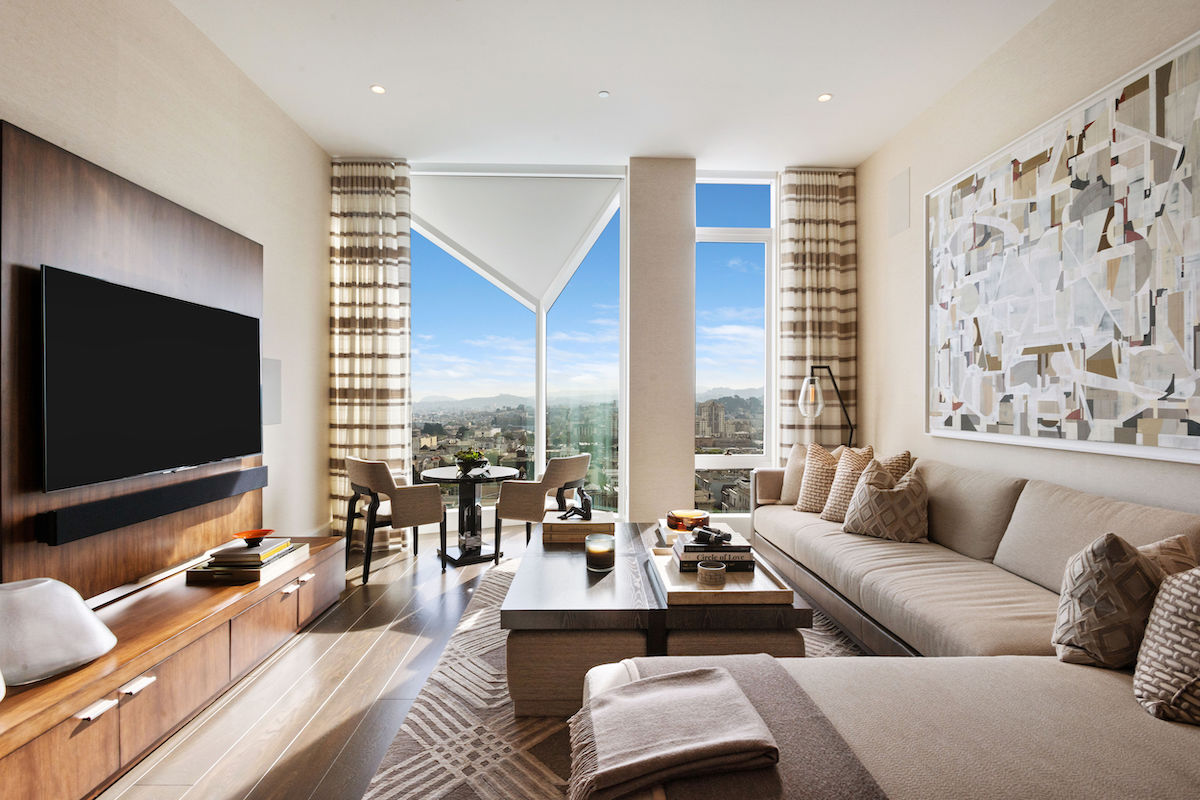 2121 Webster ST, Penthouse Two at The Pacific
PENTHOUSE WITH SWEEPING CITY VIEWS, BATHED IN SUNLIGHT, IMPRESSIVE VOLUME
Pacific Heights
Penthouse Two at The Pacific offers sweeping views from its brilliantly designed aperture windows, a nod to San Francisco's iconic bay style. Basked in natural light, this exceptional south-facing residence enjoys ever-changing images of the City from sunrise to sunset. Join the international community at the stylish, premier Pacific Heights full-service, ultra-luxury condominium building in an A+ location.
3 Bedrooms / 2 Baths / 1 Parking
$5,498,000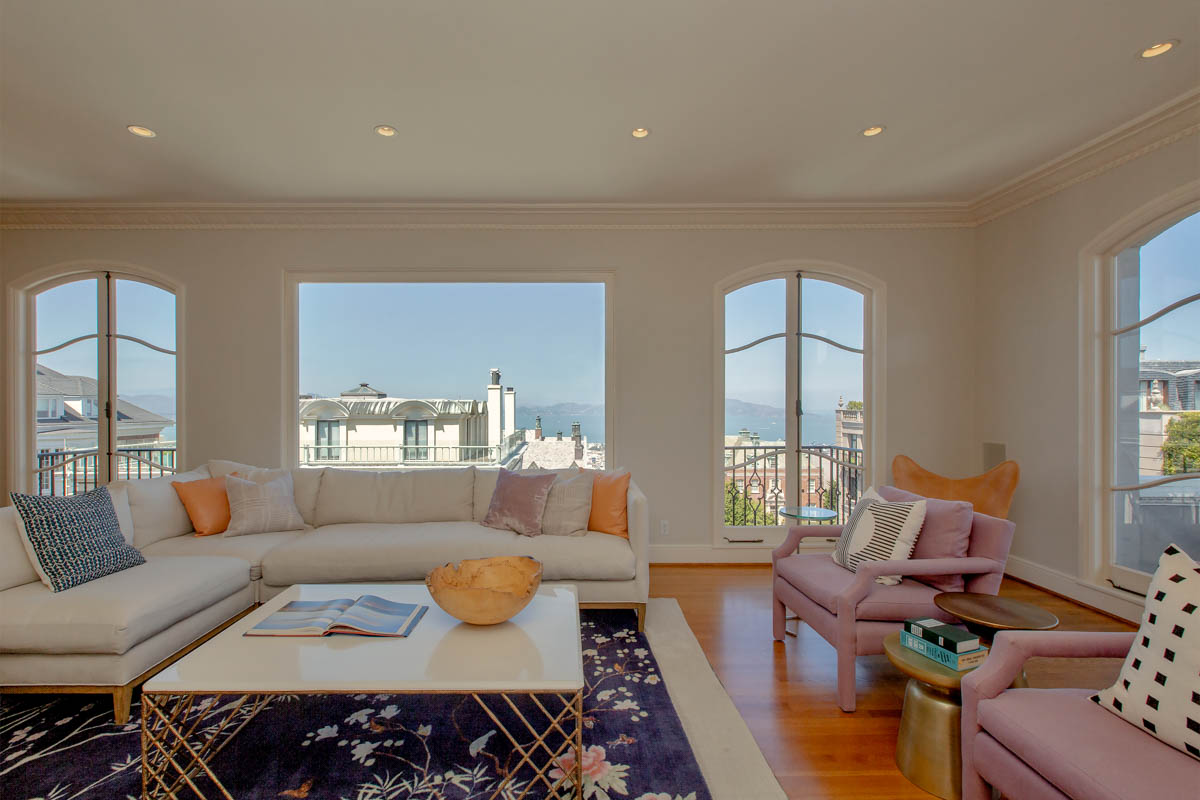 2900 Pacific Avenue, #202
Exquisite residence with stunning bay views from principal rooms
Pacific Heights
This exquisitely renovated residence offered the best of everything - a prime Pacific Heights location, stunning original architecture, coveted bay views, abundant natural light and a fabulous floor plan.
4 Bedrooms / 3 Baths / 1 Parking
$5,300,000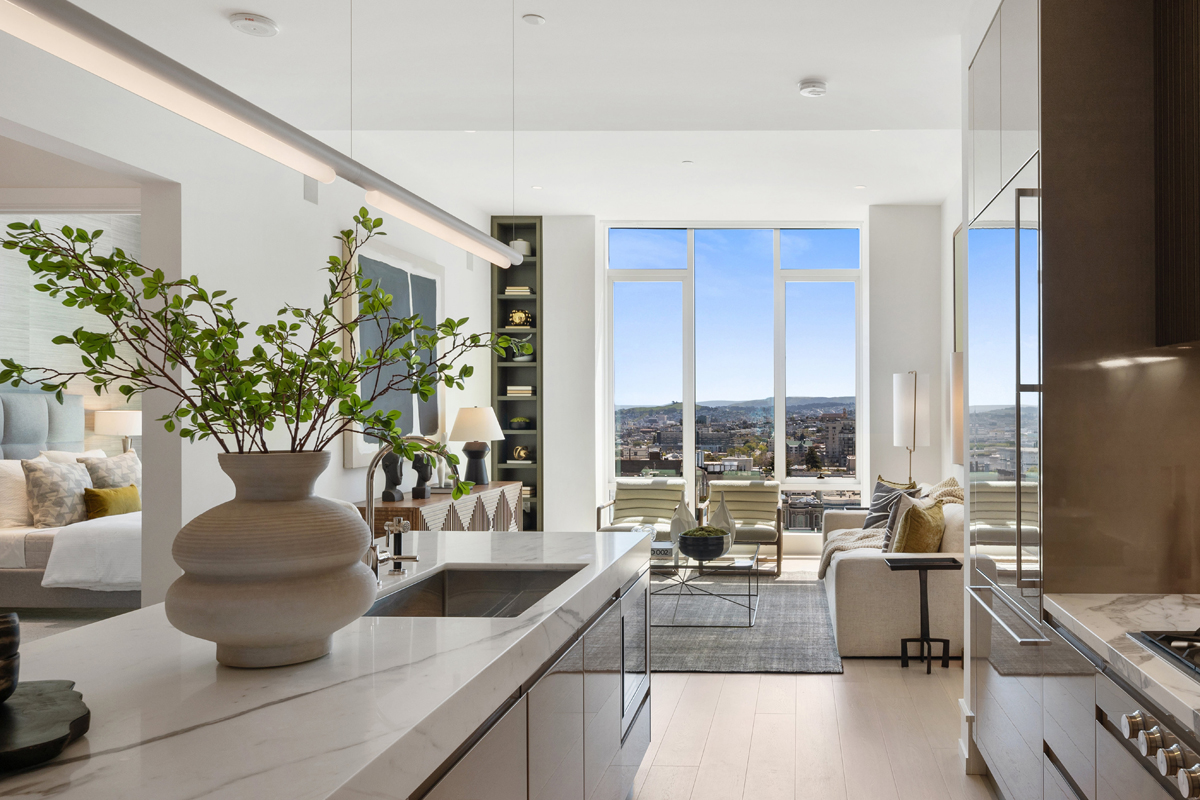 2121 Webster St, Residence 503 at The Pacific
Superb South Views, Stellar Full-Service, A+ Location
Pacific Heights
Residence 503 at ever-fabulous The Pacific offers an entry into an ease of lifestyle treasured today more than ever. Experience a full-service, 2016 luxury condominium building just a block from Fillmore Street, the finest neighborhood nexus in the City. Perfectly positioned mid-span on the building's sunny south side, the great room's view transports one across the City to the distant hills.
2 Bedrooms / 2 Baths / 1 Parking
$3,800,000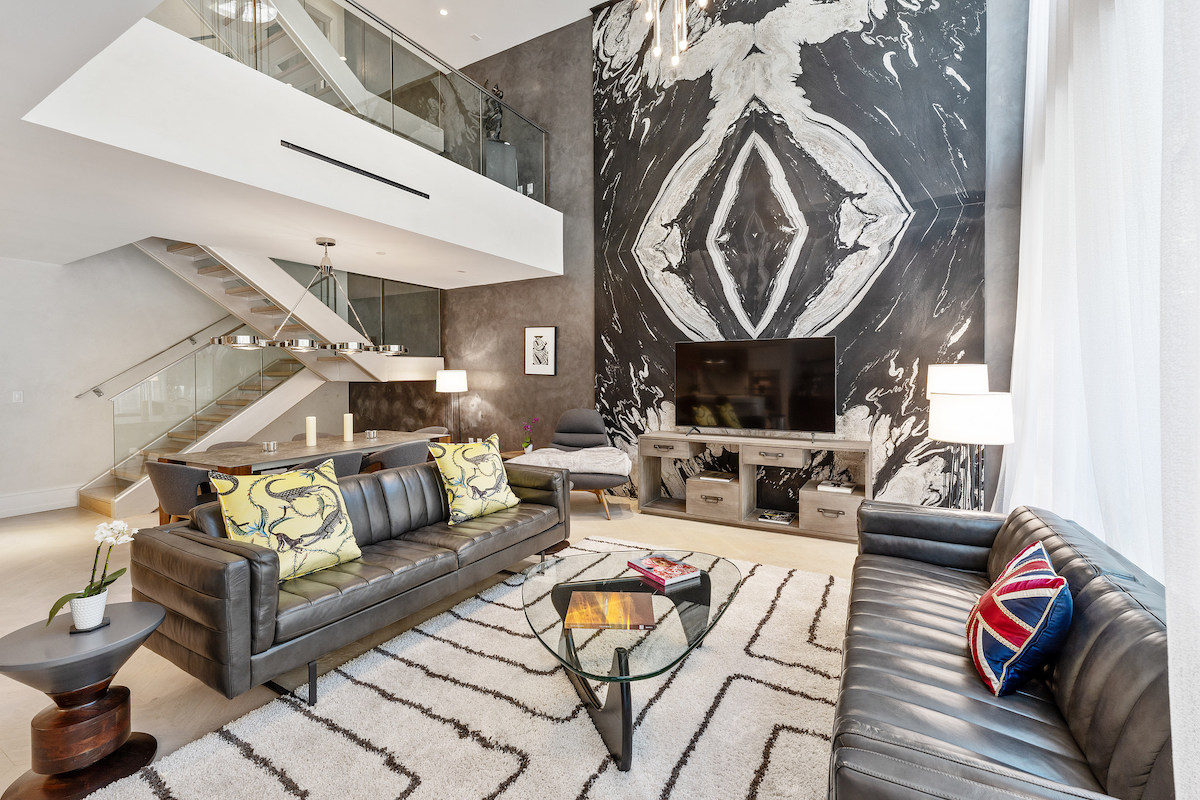 2121 Webster ST, Residence 108 at The Pacific
Three-Level Interior Townhome with Terrace at The Pacific
Pacific Heights
Residence 108 offered a coveted three-level townhome securely positioned inside the main building at The Pacific. Our buyer will enjoy indoor-outdoor living at its best, impressive upgrades, and all at an exceptional value. The Pacific is the only premier full-service, ultra-luxury building in an A+ Pacific Heights location.
3 Bedrooms / 4.0 Baths / 1 Parking
$4,987,500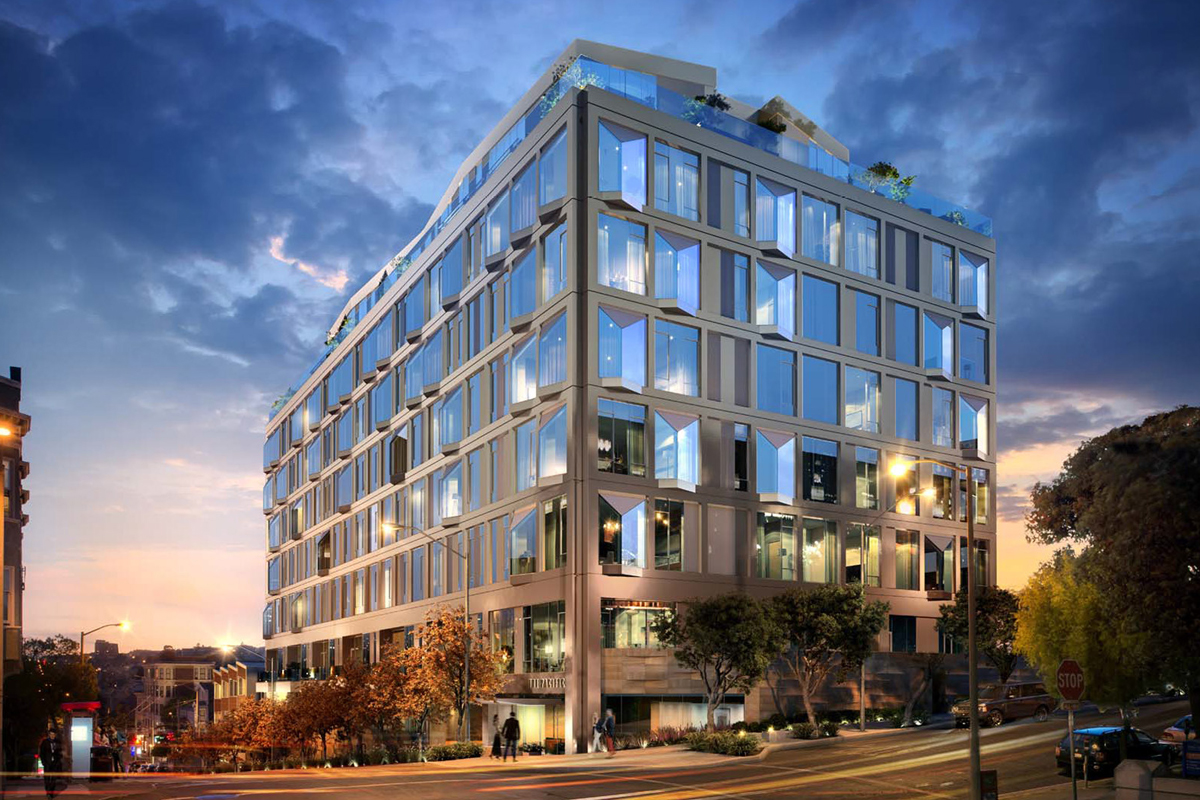 2121 Webster ST, Residence 301 at The Pacific
STUNNING CORNER 3BR RESIDENCE AT THE PACIFIC
Pacific Heights
Represented Buyers in identifying this fabulous off-market opportunity. Residence 301 enjoys the superb southeast corner at The Pacific, a conclave of unique and outstanding condominiums in the heart of Pacific Heights. Whether entertaining or simply relaxing at home, Residence 301's polished design aesthetic brings the experience to an entirely different level.
3 Bedrooms / 2.5 Baths / 1 Parking
$4,500,000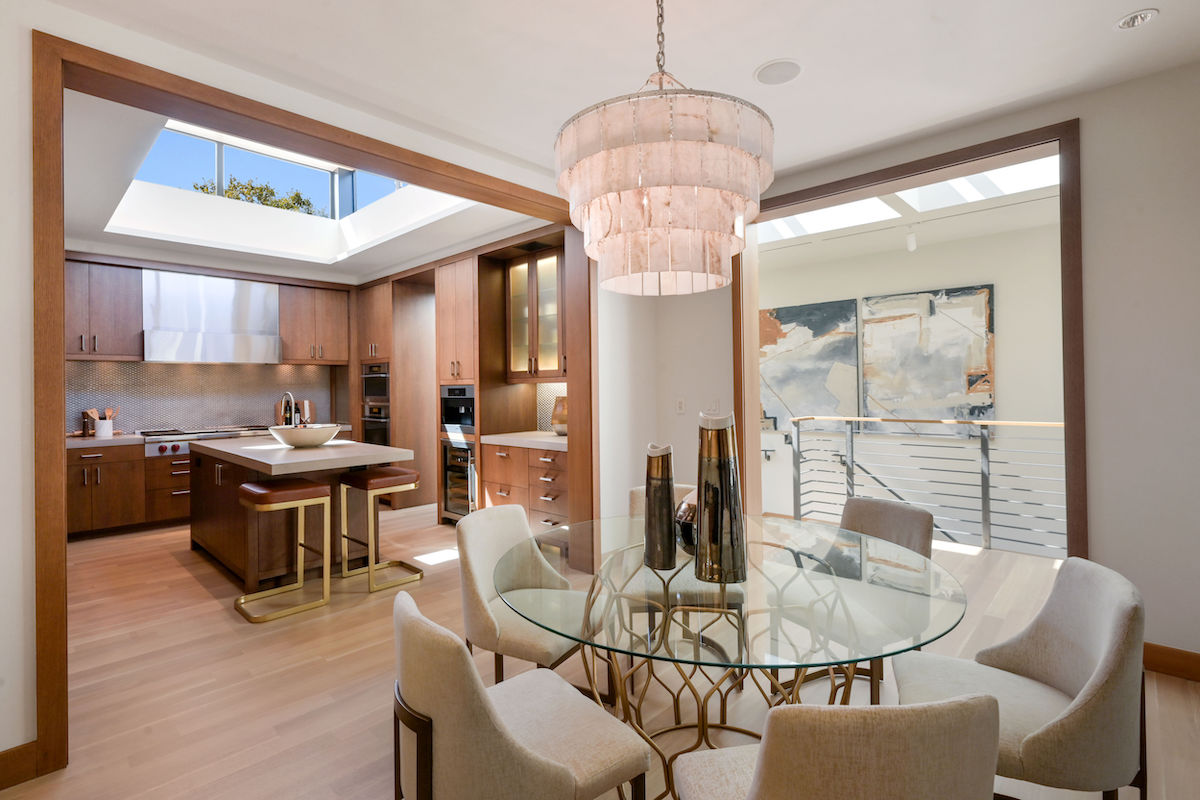 71 Rico Way
BEAUTIFUL, SOULFUL DESIGN, IDYLLIC LOCATION
Marina
71 Rico Way is a beautiful melding of the exceptional talent of architect David Armour (www.armourarchitecture) with his clients' soulful aesthetic. Completed in 2011 by the highly respected Golden West Construction with landscape design by Weatherill & Associates, this thoroughly renovated and expanded single family home is timeless and welcoming.
3 Bedrooms / 2.5 Baths / 2 Parking
$4,810,000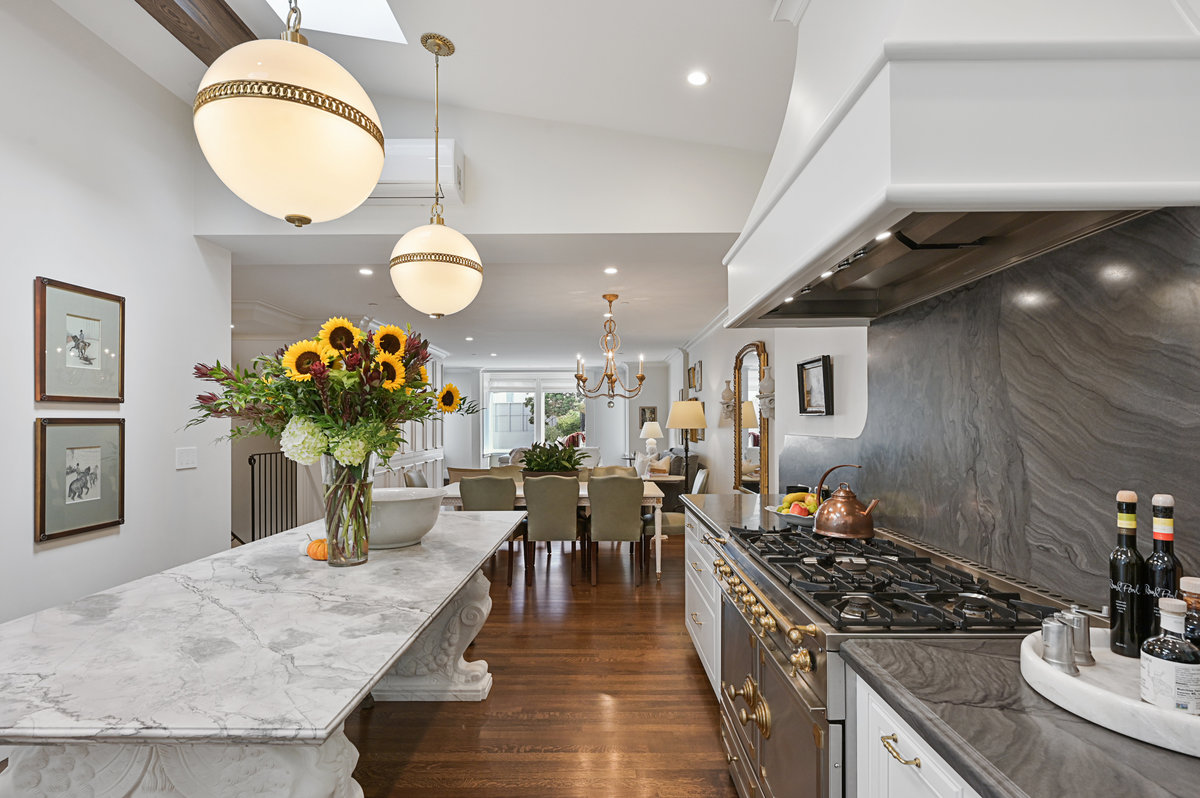 2523 Steiner ST
EXQUISITE JEWEL BOX
Pacific Heights
Reimagined, rebuilt and designed with exquisite style, 2523 Steiner is a single family home one half block from Pacific Heights' beloved Alta Plaza Park. Completed in 2020, the Lewis Butler design is simply brilliant. Painstaking care was taken with every aspect from the timeless finishes to the impressive infrastructure. The collaboration with Butler, the owners and their design team from Maison resulted in this absolute jewel box.
3 Bedrooms / 3.5 Baths / 1 Parking
$4,480,000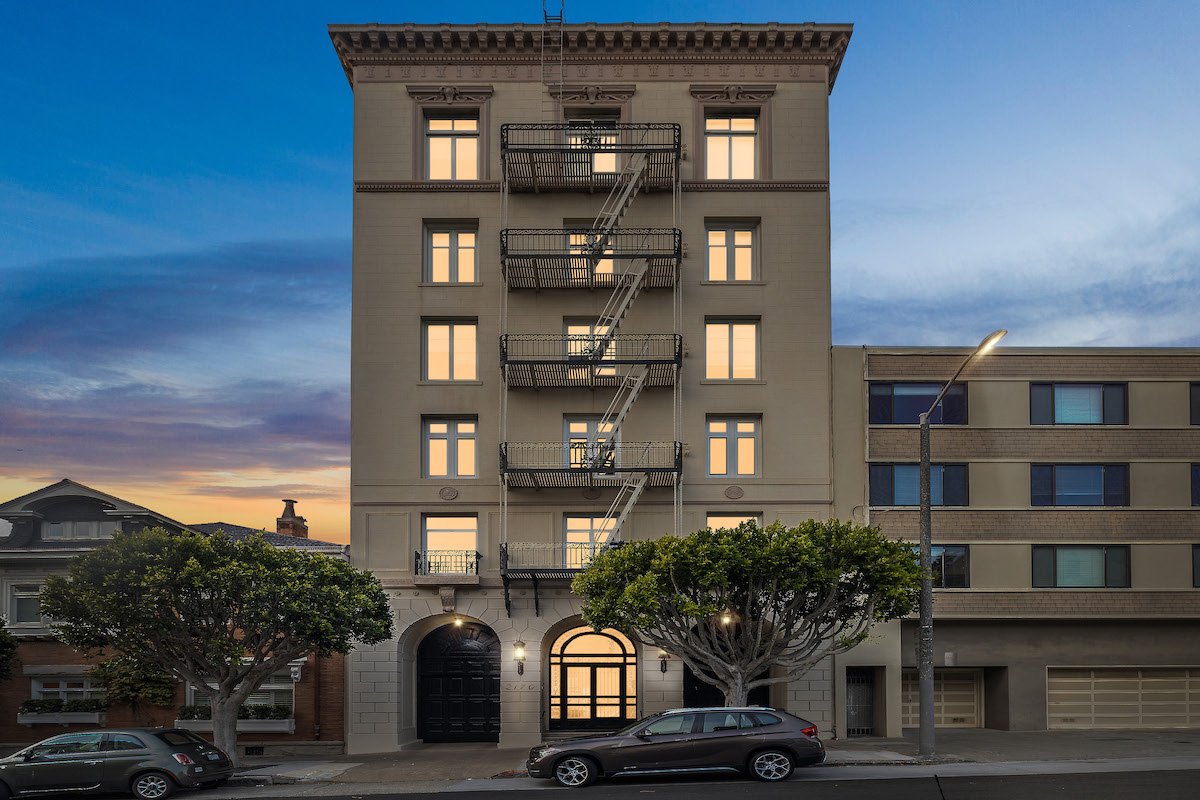 2170 Jackson ST, Residence 2
Sophisticated Full-Floor Cooperative Apartment with Partial Views
Pacific Heights
Sophisticated full floor apartment in highly desirable 5-unit boutique cooperative building. Grand scale formal rooms perfect for entertaining with an elegant floor plan for comfortable living.
3 Bedrooms / 2.5 Baths / 1 Parking
$4,200,000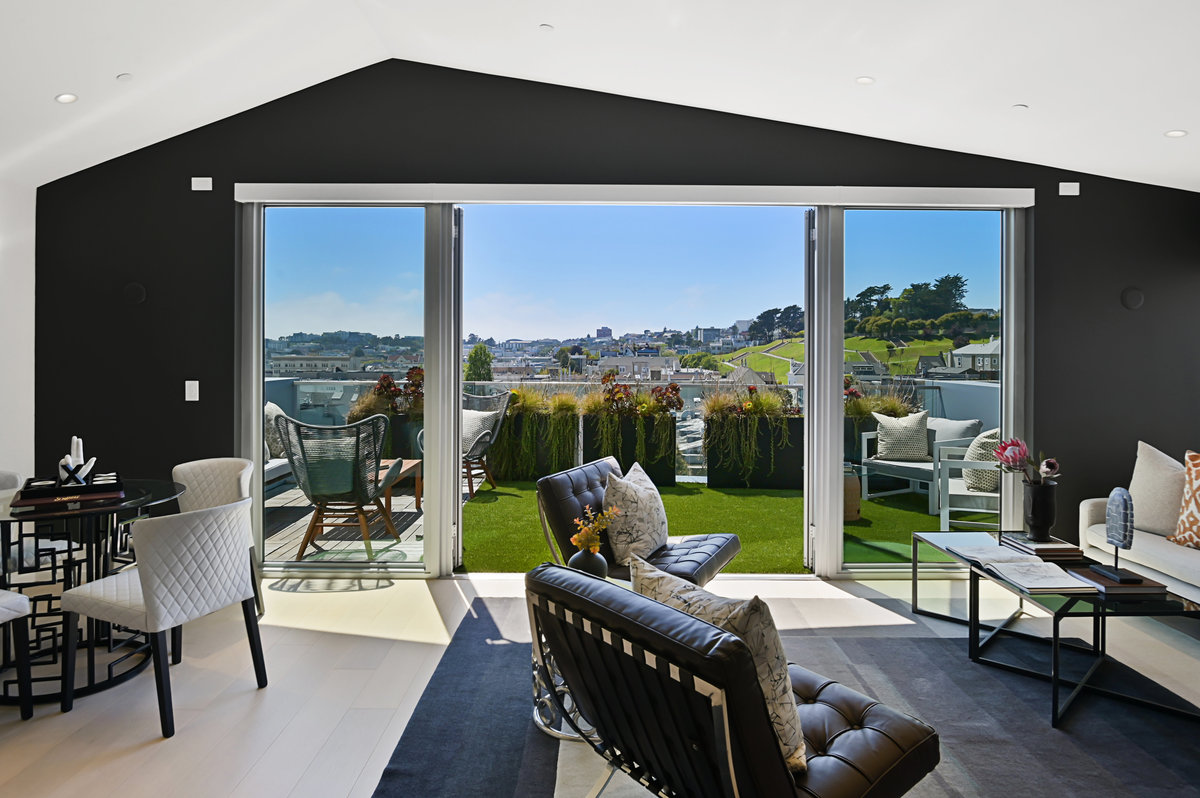 2121 Webster ST, Townhouse 7 at The Pacific
BEST OF BOTH WORLDS
Pacific Heights
For the discerning buyer who appreciates the fine amenities of The Pacific's conclave of outstanding residences and yet wants the vibe and privacy of a single family home, Townhouse 7 is just the ticket. Entered via the lushly landscaped and tree-studded central courtyard, TH7 offers multiple levels of gorgeous design and a brilliant floorplan with outstanding views from its own sky lounge. Enjoy western outlooks across Pacific Heights to Alta Plaza Park and take in the spires of St. Ignatius and more.
3 Bedrooms / 3.5 Baths / 1 Independent Parking
$4,998,000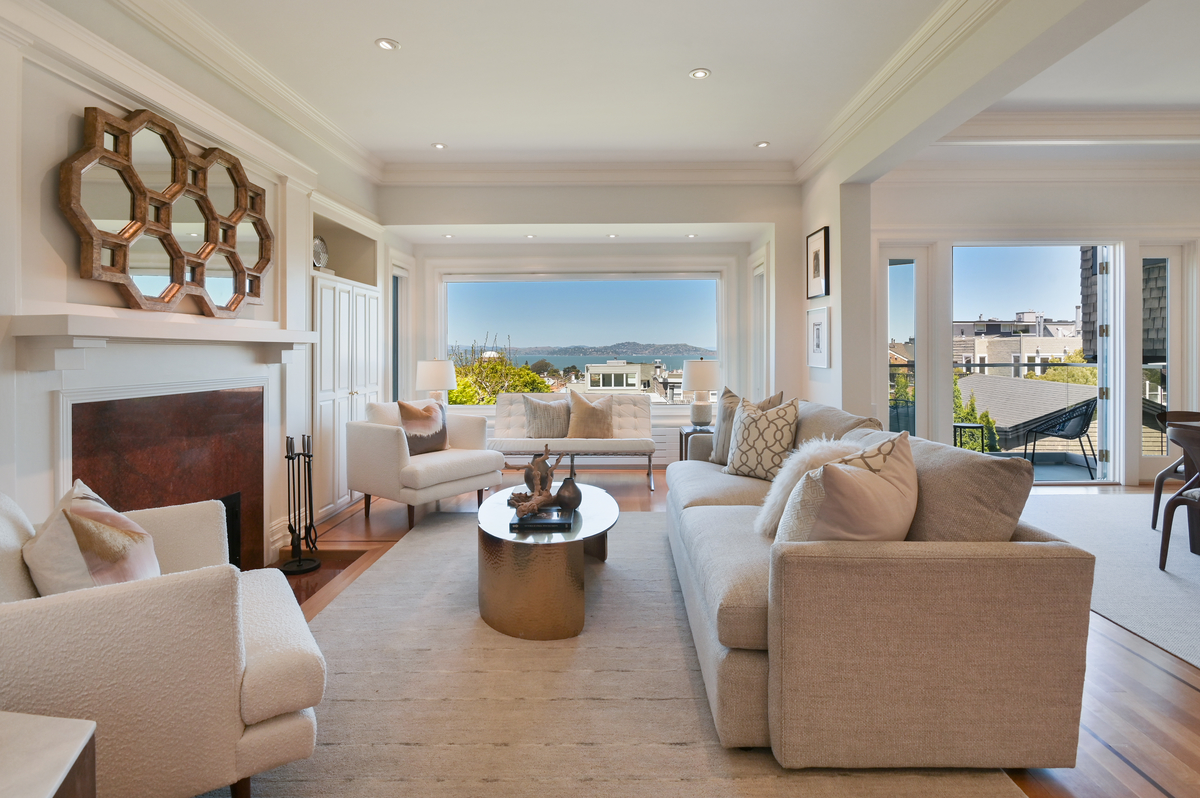 2766 Green ST
SUBLIME VIEW CONDOMINIUM WITH GLORIOUS ORGANIC GARDEN
Cow Hollow
Welcome to 2766 Green Street, a truly house-like and renovated 2-level condominium. This exceptional offering will please even the most discerning north side buyers. Stately Tudor architecture and the building's landscaped front garden provide a welcoming entrance to 2766 Green, just two steps up from the handsome walkway. From the very first moment one enters the residence the view draws you to the wide living room window focused on the Bay. The Golden Gate Bridge, Palace of Fine Arts and sailboats on the bay are just some of the treasures to be enjoyed every day.
3 Bedrooms / 2 Baths
$3,915,000