Canopy at Mill District Healdsburg
A Rare Combination of Location and Design - Healdsburg
If you are like us and want a carefree getaway in warmth and sunshine, let us introduce you to the best of the best. Mill District, a block from the historic Healdsburg plaza, is a new neighborhood being created on the last open space in this attractive Wine Country town. Canopy at Mill District Healdsburg is a stunning collection of luxury condominiums with a stellar architectural and landscape team on board. It is under construction and listed by Sotheby's International Realty. Rebecca can help you learn more.
Offered for: Pre-construction pricing available
2121 WEBSTER ST #103 AT THE PACIFIC
Stunning Residence with South Terrace in Premier, Full-Service Luxury Building - Pacific Heights
Whether your full-time home or pied-à-terre, residence no. 103 at The Pacific offers a perfectly proportioned 1 bedroom 1.5 bath condominium with a sunny full-length south terrace. Incomparable in every way, The Pacific is the only premier full-service, ultra-luxury building in an A+ Pacific Heights location.
1 Bedrooms / 1.5 Baths / 1 Parking
Offered for: $2,100, 000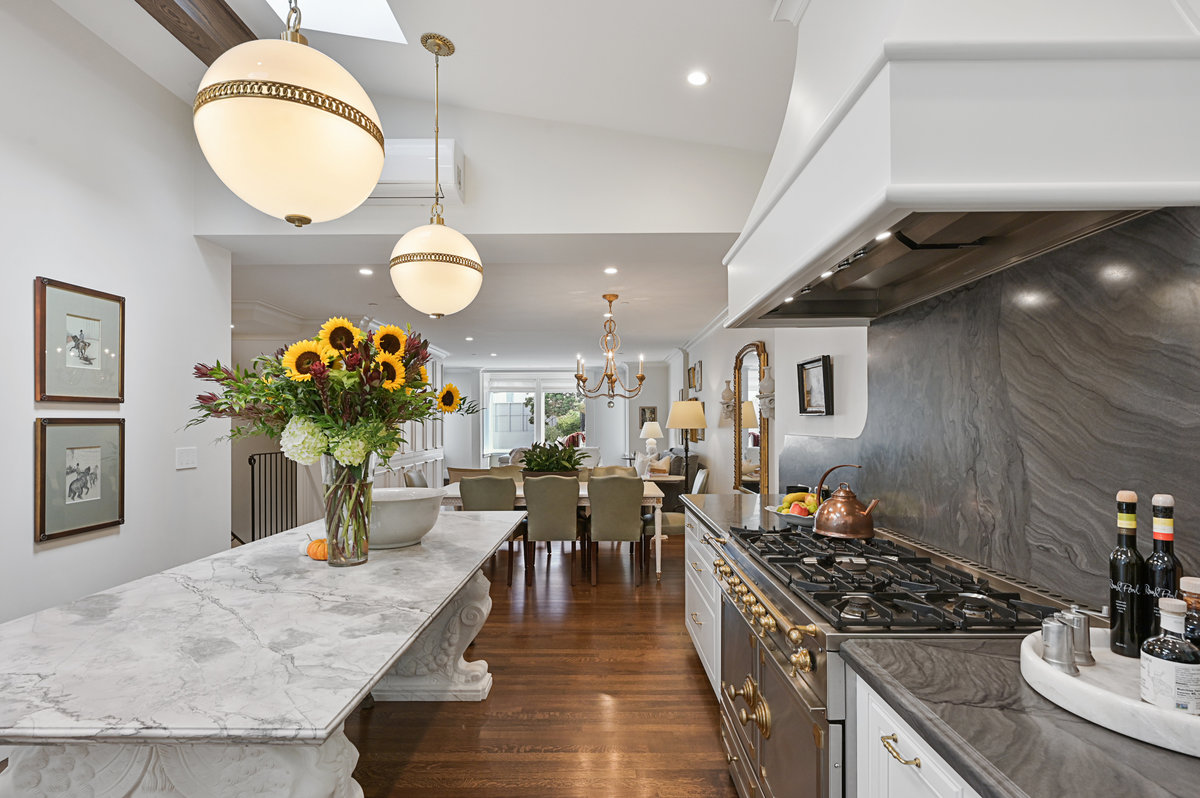 2523 Steiner ST
Pacific Heights
Reimagined, rebuilt and designed with exquisite style, 2523 Steiner is a single family home one half block from Pacific Heights' beloved Alta Plaza Park. Completed in 2020, the Lewis Butler design is simply brilliant. Painstaking care was taken with every aspect from the timeless finishes to the impressive infrastructure. The collaboration with Butler, the owners and their design team from Maison resulted in this absolute jewel box.
3 Bedrooms / 3.5 Baths / 1 Parking
Offered for: $4,480,000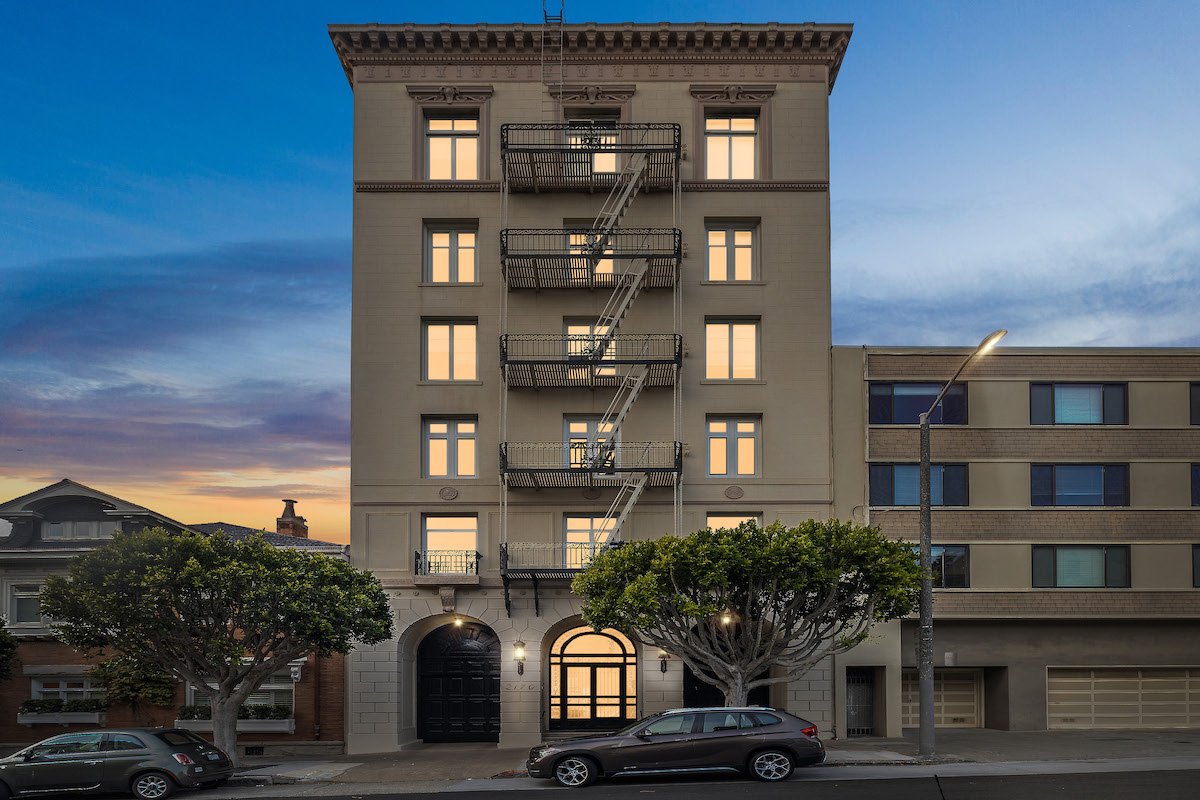 2170 Jackson ST, Residence no. 2
Pacific Heights
Sophisticated full floor residence in highly desirable 5-unit boutique cooperative building. Grand scale formal rooms perfect for entertaining with an elegant floor plan for comfortable living.
3 Bedrooms / 2.5 Baths / 1 Parking
$4,200,000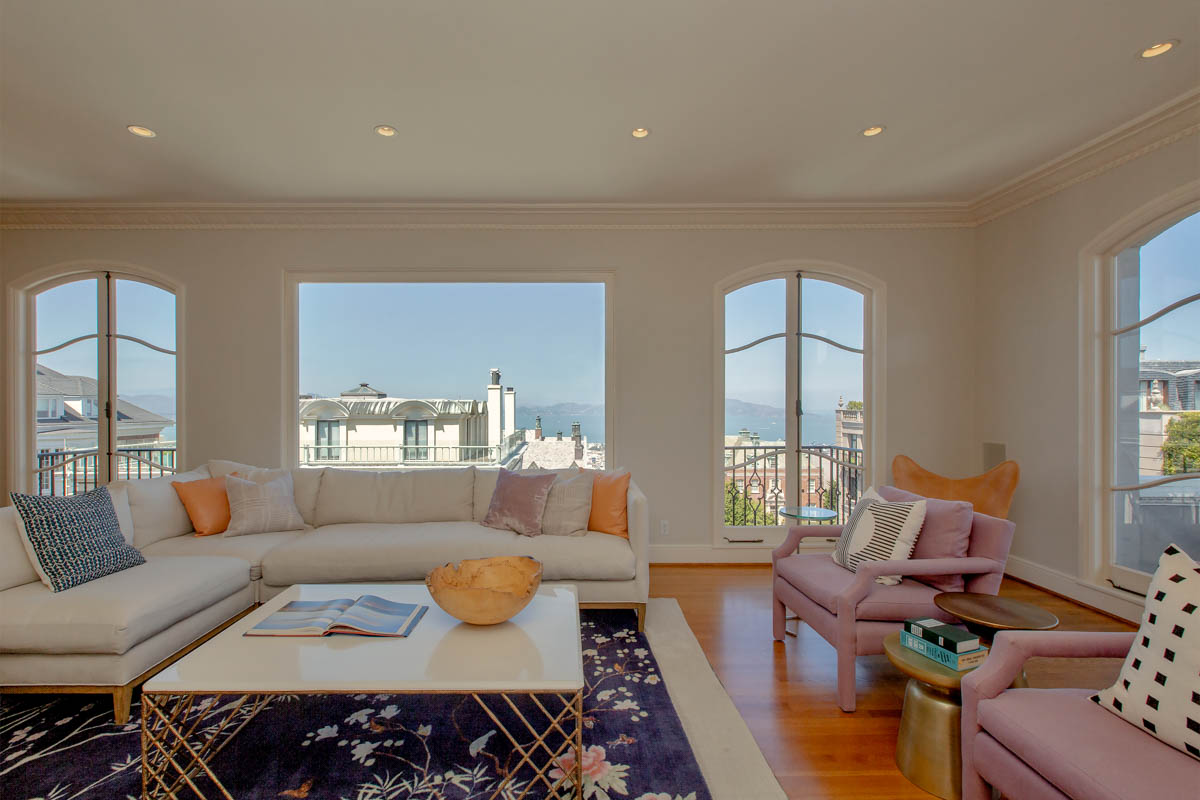 2900 Pacific Avenue, Residence 202
Pacific Heights
This exquisitely renovated residence offered the best of everything - a prime Pacific Heights location, stunning original architecture, coveted bay views, abundant natural light and a fabulous floor plan.
4 Bedrooms / 3 Baths / 1 Parking
$5,300,000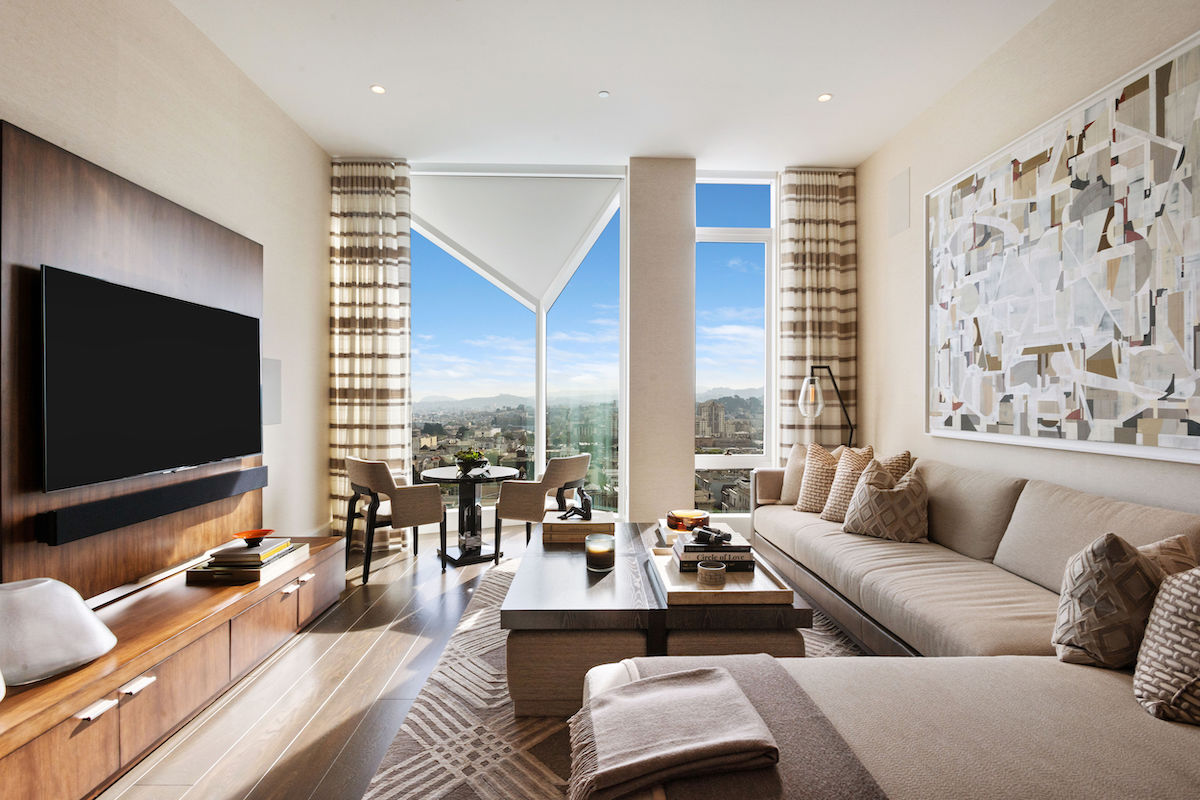 2121 Webster ST, Penthouse Two at The Pacific
Pacific Heights
Penthouse Two at The Pacific offers sweeping views from its brilliantly designed aperture windows, a nod to San Francisco's iconic bay style. Basked in natural light, this exceptional south-facing residence enjoys ever-changing images of the City from sunrise to sunset. Join the international community at the stylish, premier Pacific Heights full-service, ultra-luxury condominium building in an A+ location.
3 Bedrooms / 2 Baths / 1 Parking
$5,498,000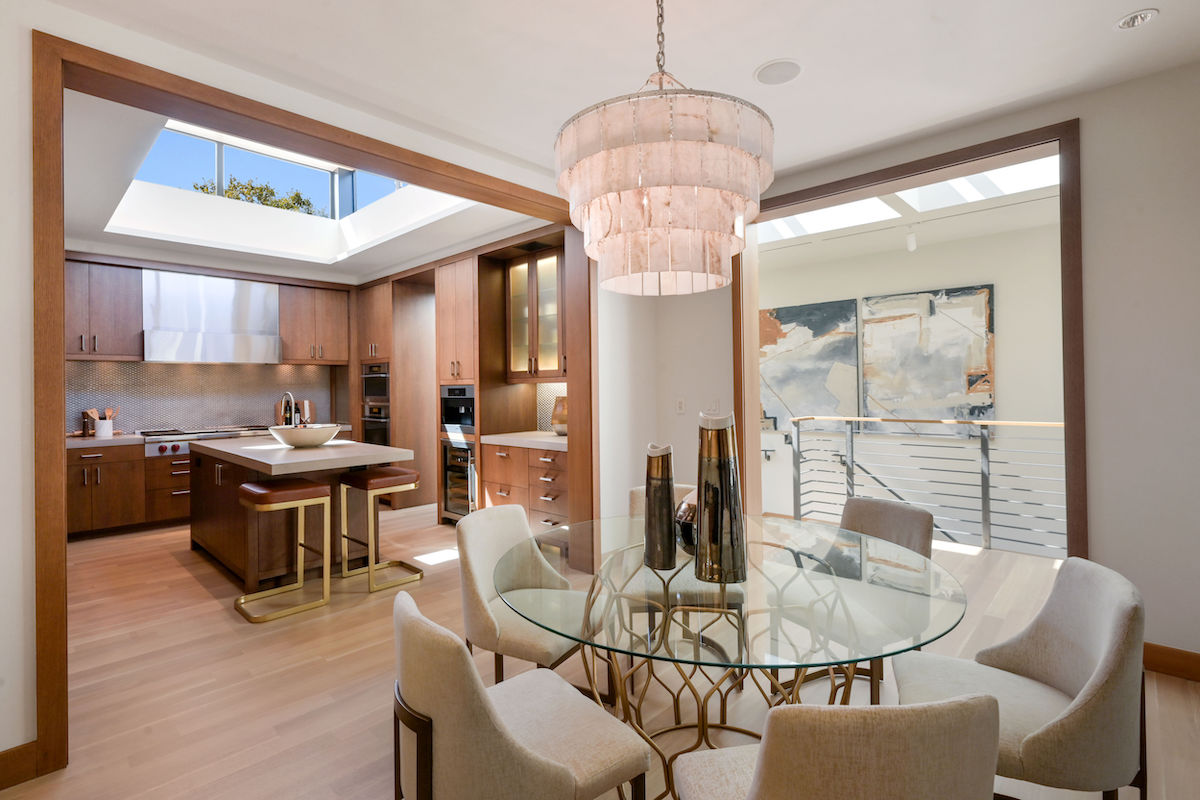 71 Rico Way
Marina
71 Rico Way is a beautiful melding of the exceptional talent of architect David Armour (www.armourarchitecture) with his clients' soulful aesthetic. Completed in 2011 by the highly respected Golden West Construction with landscape design by Weatherill & Associates, this thoroughly renovated and expanded single family home is timeless and welcoming.
3 Bedrooms / 2.5 Baths / 2 Parking
$4,810,000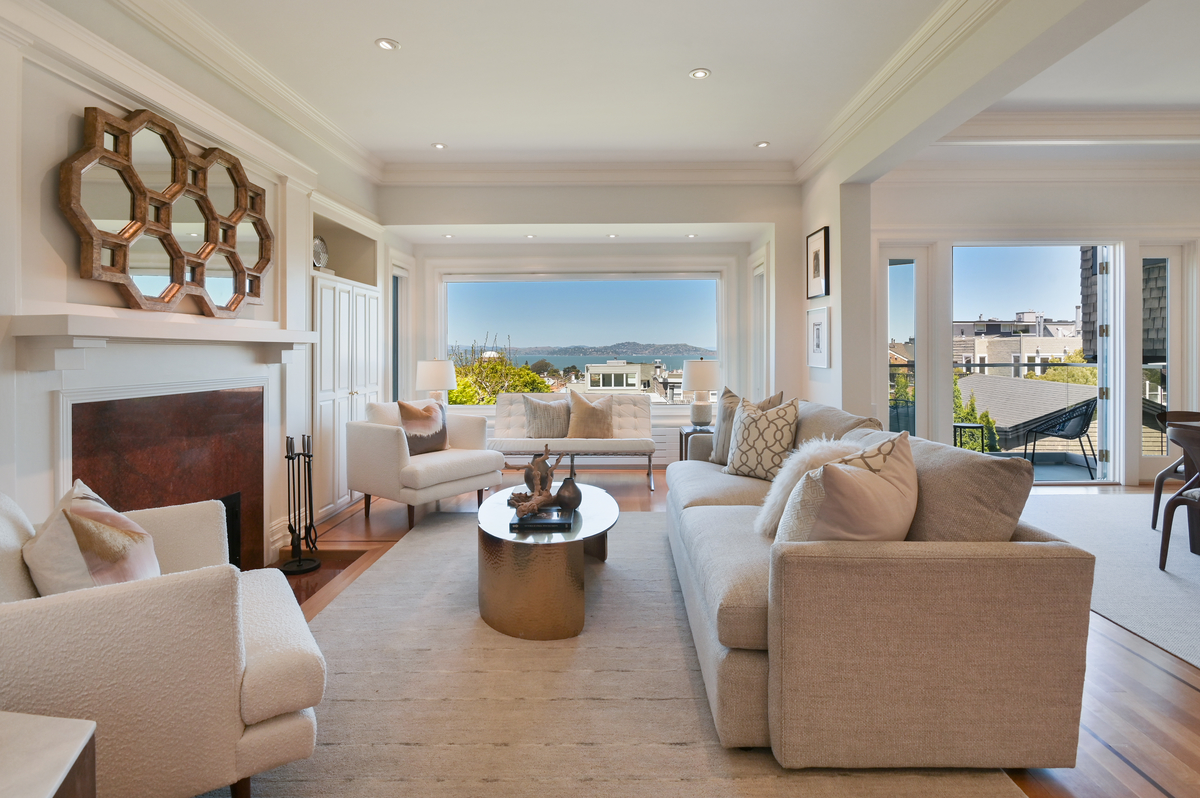 2766 Green ST
Cow Hollow
Welcome to 2766 Green Street, a truly house-like and renovated 2-level condominium. This exceptional offering will please even the most discerning north side buyers. Stately Tudor architecture and the building's landscaped front garden provide a welcoming entrance to 2766 Green, just two steps up from the handsome walkway. From the very first moment one enters the residence the view draws you to the wide living room window focused on the Bay. The Golden Gate Bridge, Palace of Fine Arts and sailboats on the bay are just some of the treasures to be enjoyed every day.
3 Bedrooms / 2 Baths
$3,915,000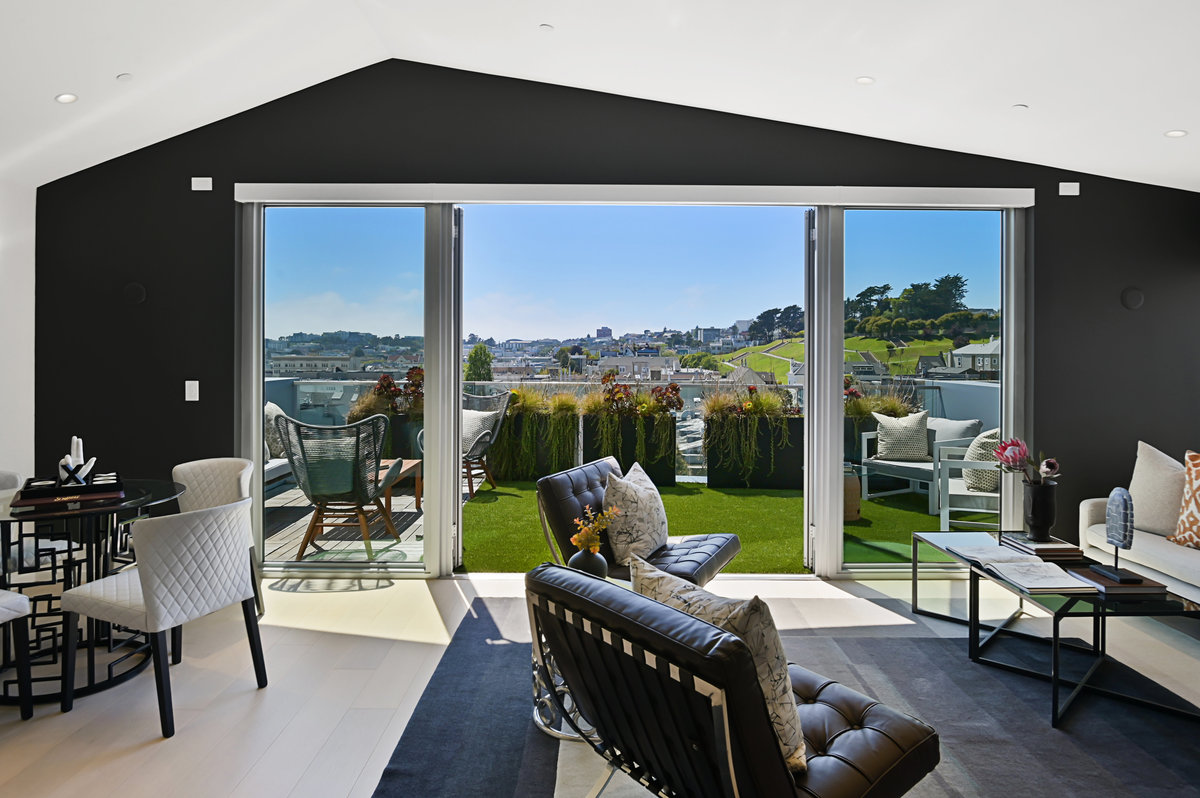 2121 Webster ST, Townhouse 7 at The Pacific
Pacific Heights
For the discerning buyer who appreciates the fine amenities of The Pacific's conclave of outstanding residences and yet wants the vibe and privacy of a single family home, Townhouse 7 is just the ticket. Entered via the lushly landscaped and tree-studded central courtyard, TH7 offers multiple levels of gorgeous design and a brilliant floorplan with outstanding views from its own sky lounge. Enjoy western outlooks across Pacific Heights to Alta Plaza Park and take in the spires of St. Ignatius and more.
3 Bedrooms / 3.5 Baths / 1 Independent Parking
$4,998,000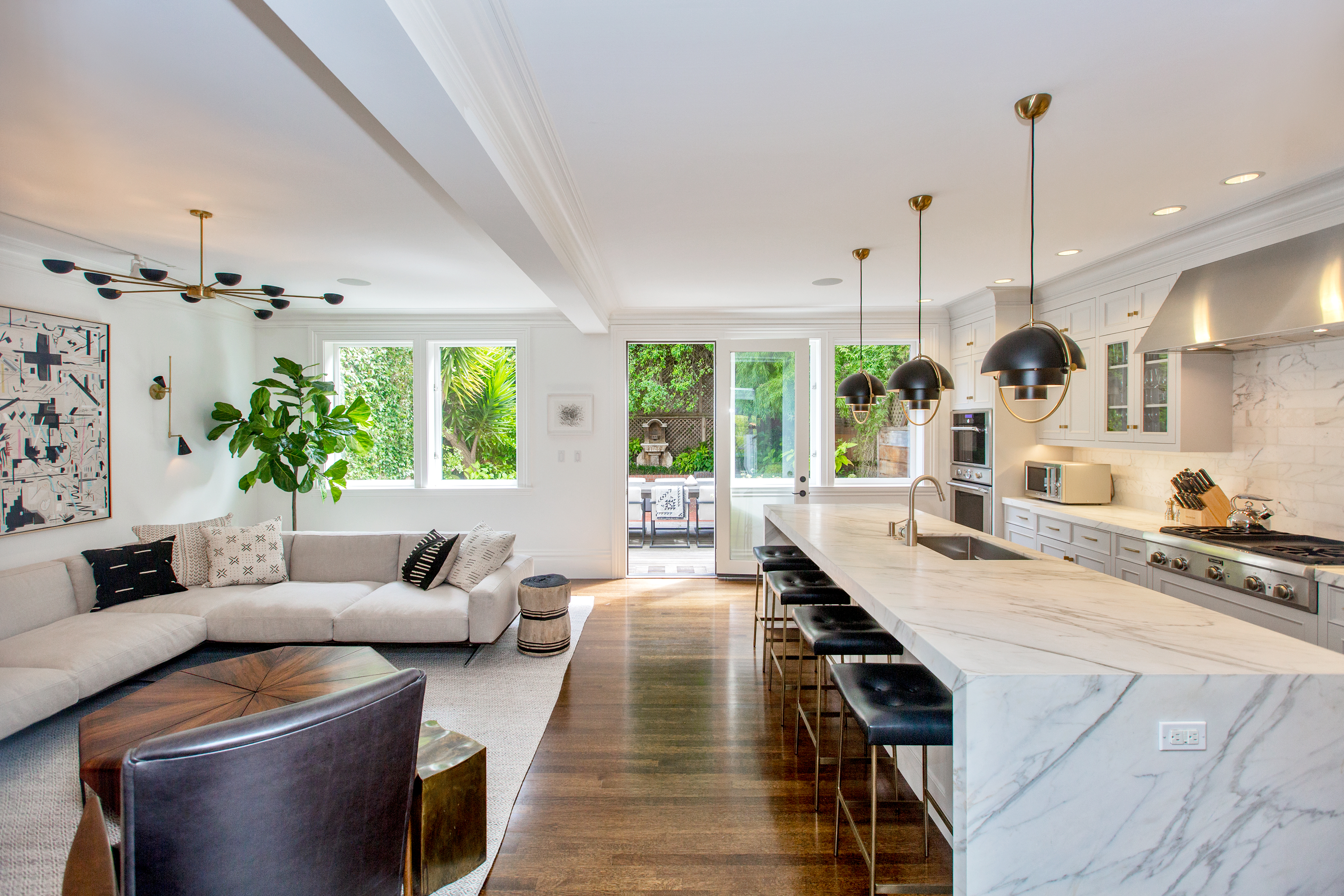 2781 Union ST
Cow Hollow
PRIVATE LISTING SOLD OFF MARKET. Handsome Edwardian home on a tree-lined street in the coveted western portion of San Francisco's Cow Hollow neighborhood. Timeless classic design by architect Dan Phipps and brilliant 2012 execution by premier builder Upscale Construction.
3 Bedrooms / 3.5 Baths / 2 Parking
$5,250,000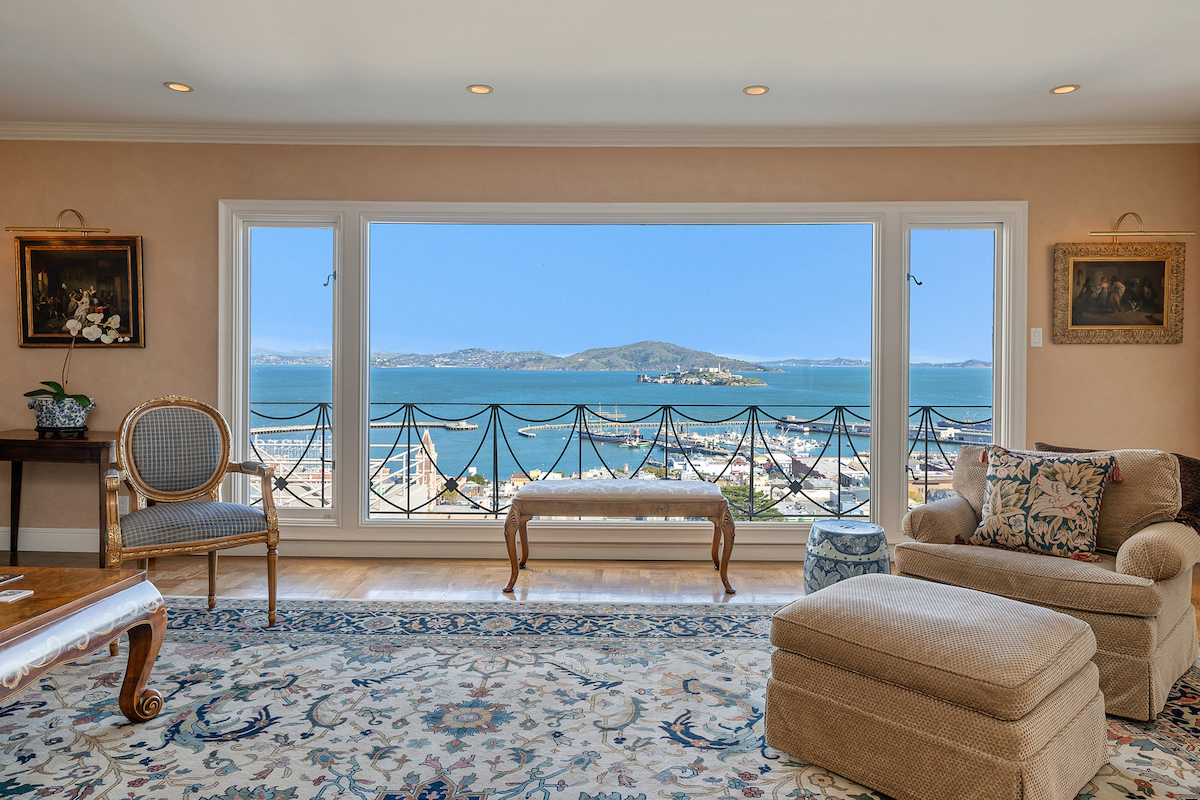 1062 Chestnut ST
Russian Hill
View penthouse residence in luxury 3-unit building ideally located on prime flat block of Russian Hill. Fabulous straight on views of the Bay, Alcatraz and beyond are enjoyed from the living room and dining room. Updated several years ago in a classic style, the residence also enjoys a shared view roof deck.
3 Bedrooms / 3.5 Baths / 2 Parking
$4,995,000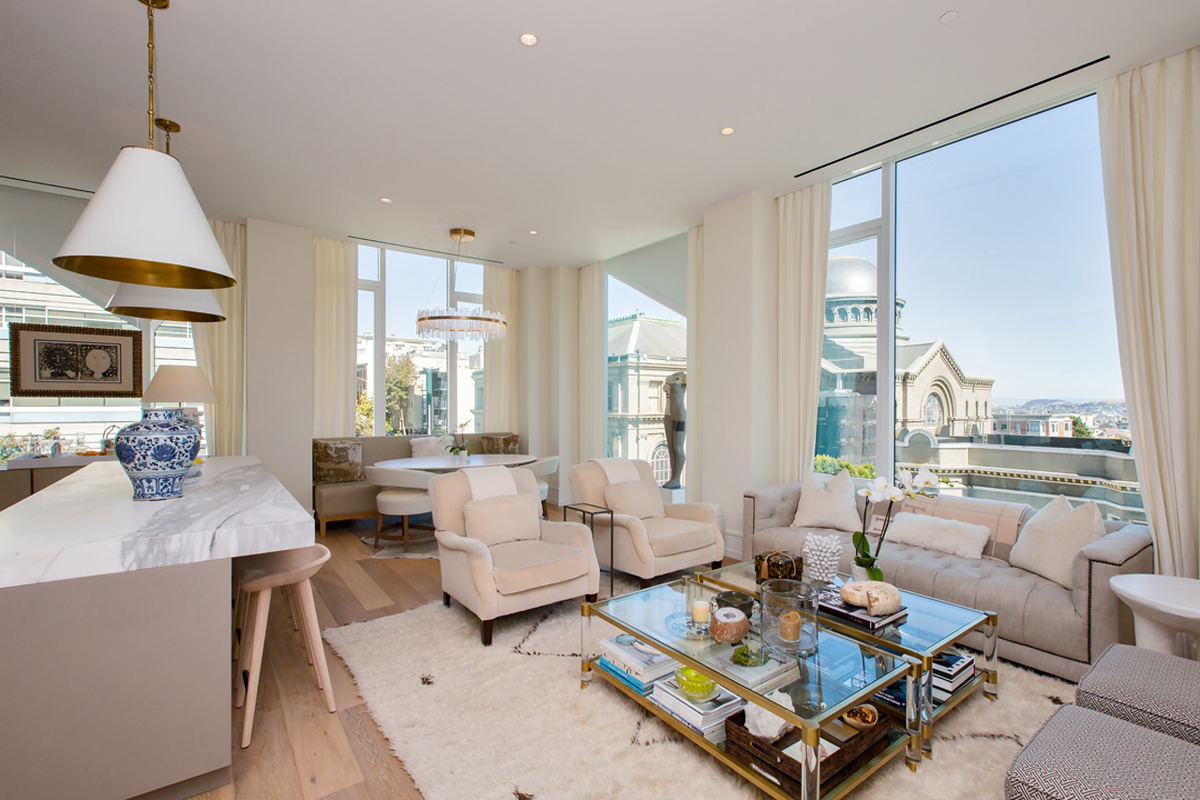 2121 Webster St. #401 at The Pacific
Pacific Heights
Residence No. 401 enjoys the superb southeast corner at The Pacific, a conclave of unique and outstanding condominiums in the heart of Pacific Heights. Whether entertaining or simply relaxing at home, Residence 401's polished design aesthetic brings the experience to an entirely different level.
3 Bedrooms / 2.5 Baths / 2 Parking
$4,998,000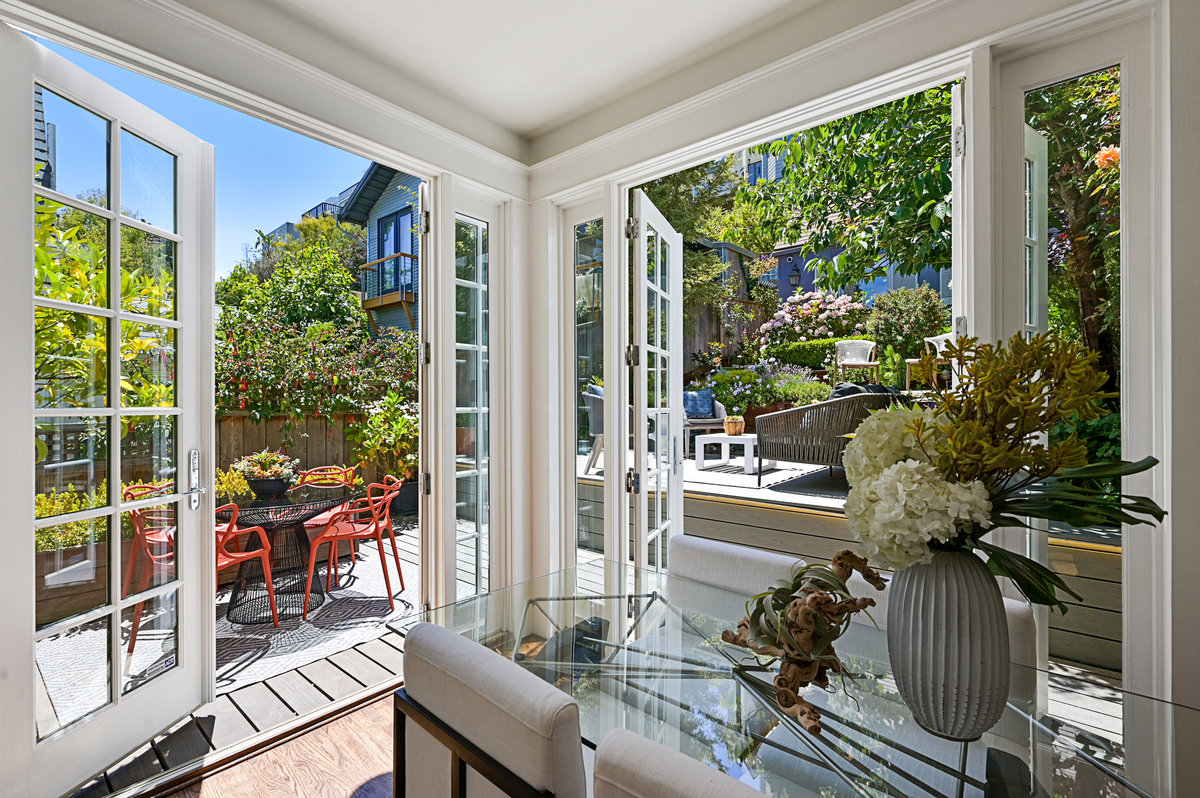 42 Mars ST
Corona Heights
Designed for seamless indoor-outdoor living, 42 Mars is an utterly charming Edwardian single family home on a quiet and idyllic curved street close to neighborhood and nature's treasures. The residence lends itself to peaceful working at home while still preserving plenty of socialization space. The garden and outdoor seating areas leading to the cottage are the secret sauce.
3 Bedrooms / 2.5 Baths / 1 Parking
$3,250,000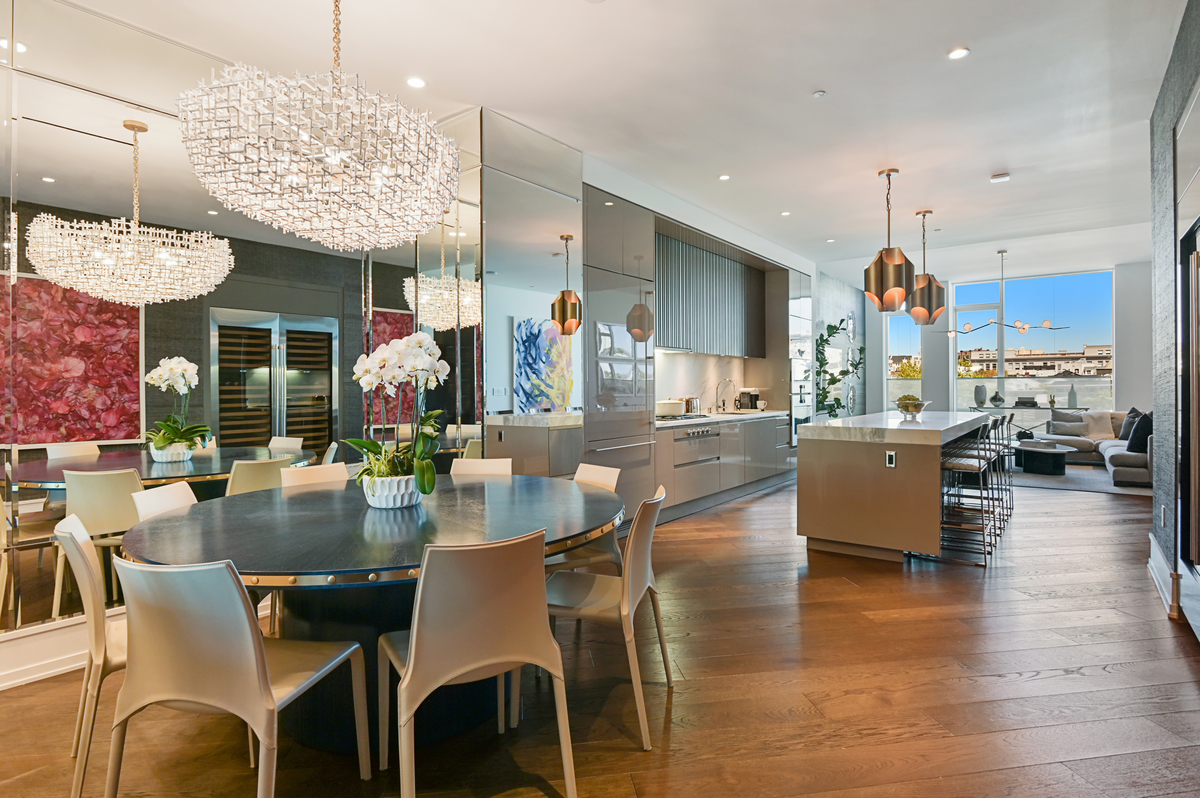 2121 Webster ST #408 at The Pacific
Pacific Heights
High style 2BR single-floor residence in The Pacific, San Francisco's ONLY premier-located luxury north side building reminiscent of the finest in Manhattan. For highly discerning buyers this just completed remodel seamlessly blends bespoke finishes with a grand scale open floorplan. One of the Bay Area's top interior design teams, www.pricehartdesign.com, has waived their magical design wand over residence 408, resulting in magazine-worthy finishes throughout.
2 Bedrooms / 2 Baths / 1 Independent Parking
$3,295,000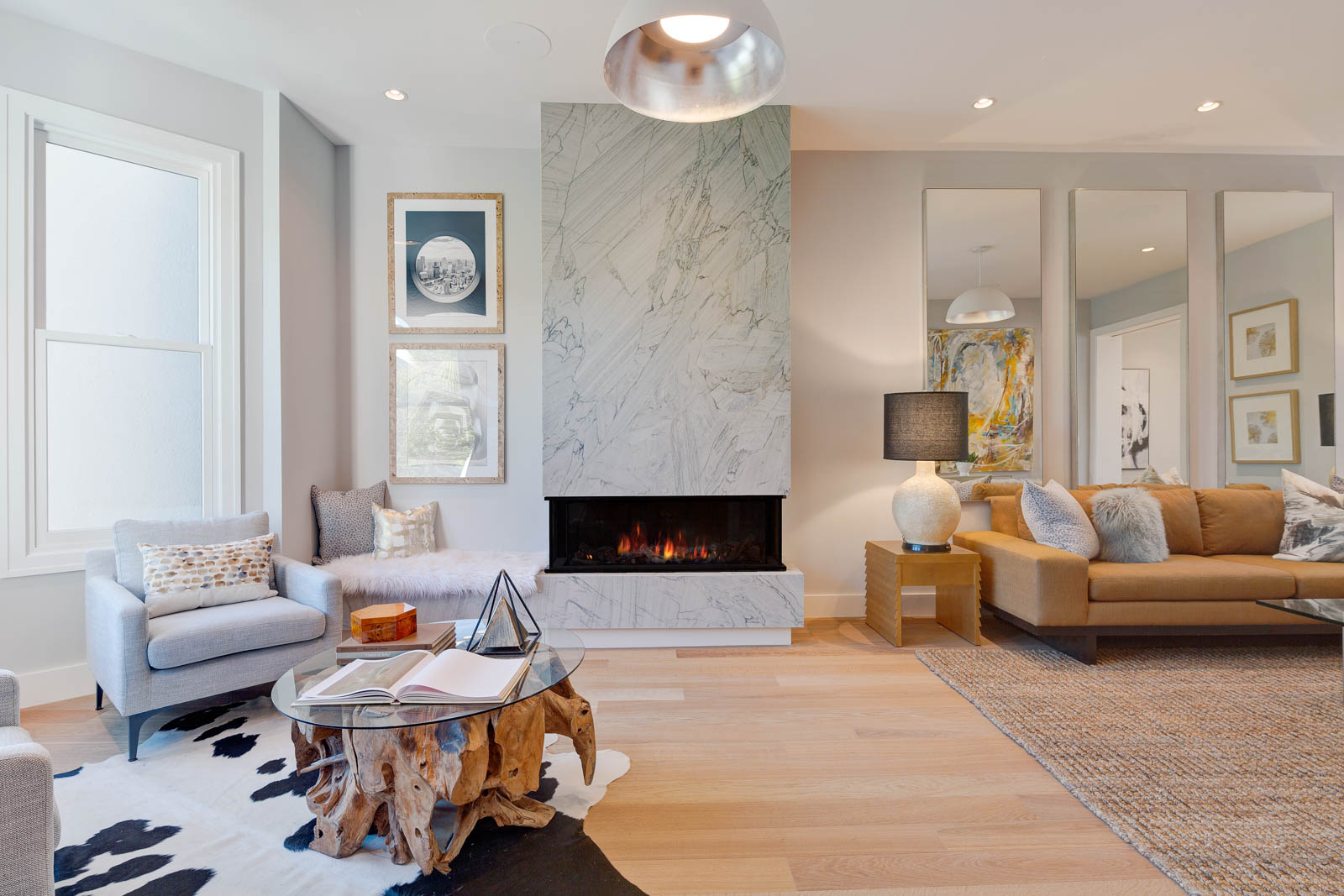 1988 Bush ST
Lower Pacific Heights
Ideally located close to the superb Fillmore Street shopping + dining district, Japantown and beloved Lafayette Park, 1988 Bush Street offers access to a wonderful, walkable lifestyle. The single family home was reimagined for today's modern preferences with a flexible and more open floor plan while retaining its exceptional volume.
3 Bedrooms / 3.5 Baths / 1 Parking
$4,300,000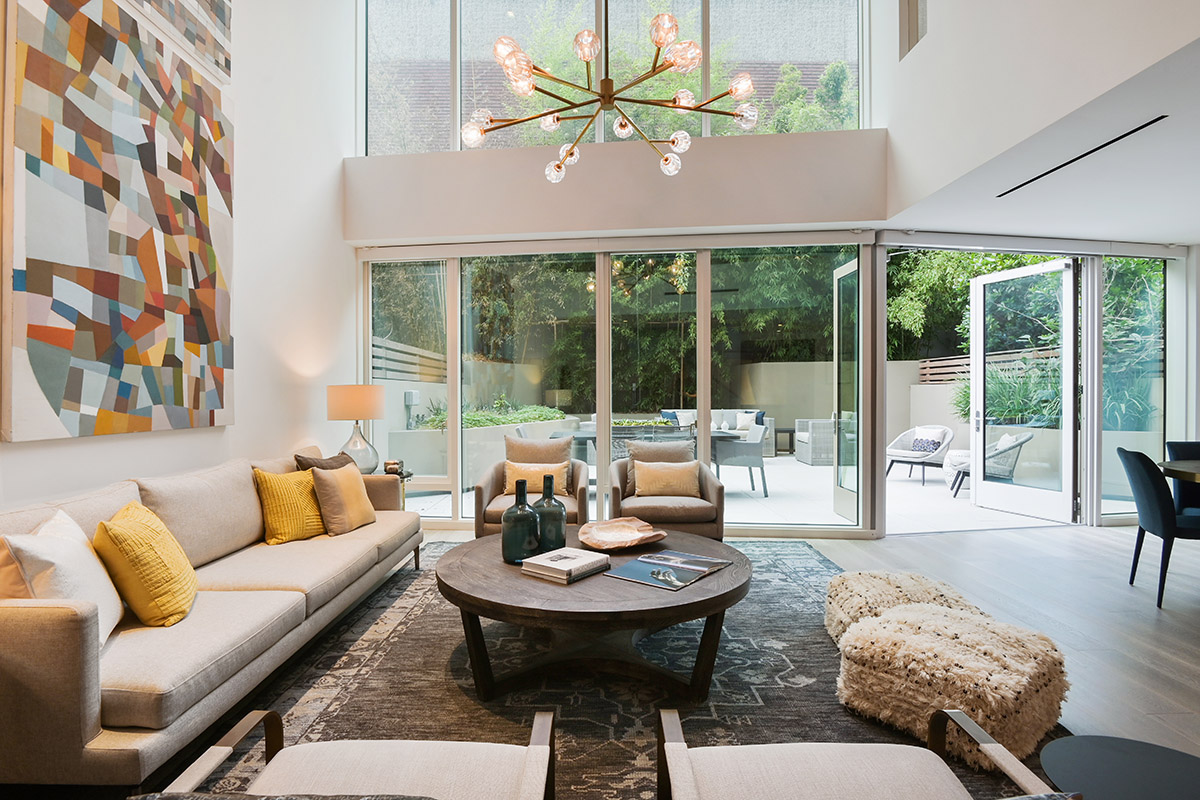 2121 Webster ST, Townhome 110 at The Pacific
Pacific Heights
Enjoy fabulous indoor-outdoor living with 24/7 concierge services, join a fascinating international community and capture the much anticipated first resale of an internal 3-level townhome within The Pacific. Tailor-made to allow a balance of privacy with togetherness, serenity with rambunctiousness, and high style with durability.
3 Bedrooms / 4 Baths / 1 assigned independent space with EV charger Parking
$4,495,000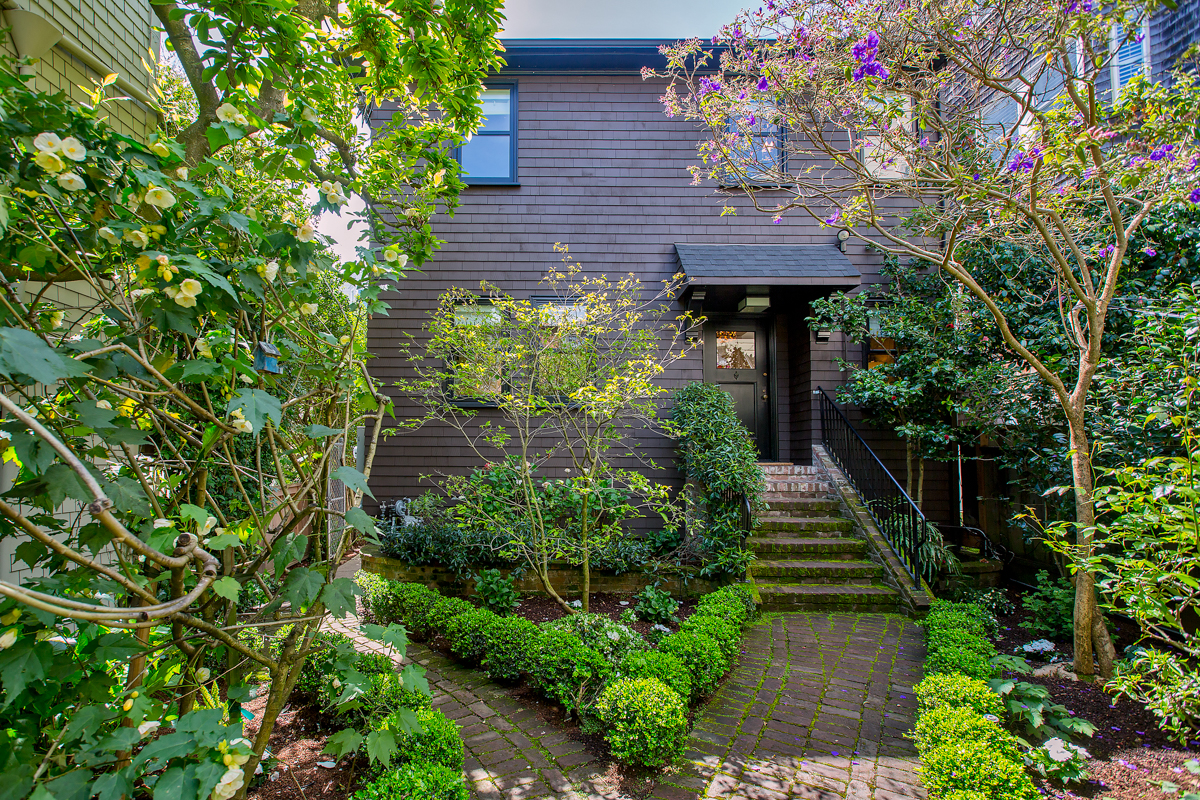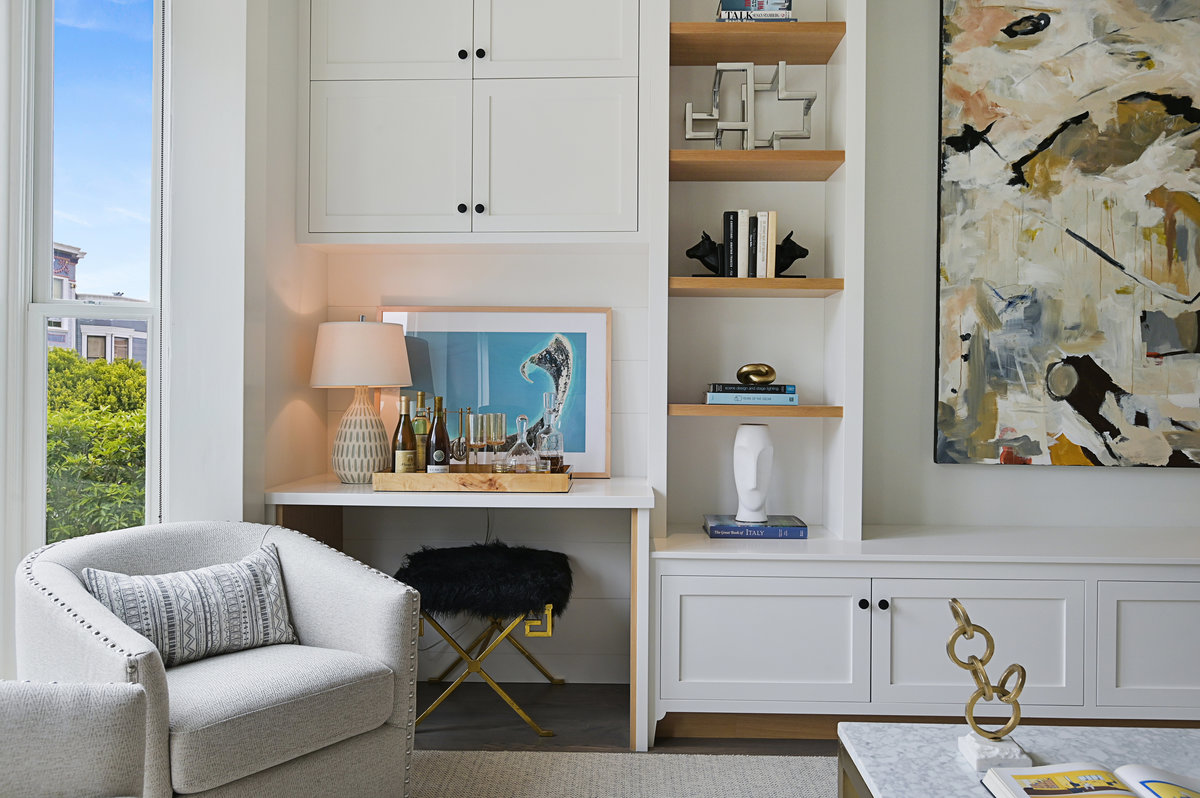 2828 Octavia ST
Cow Hollow
Enjoy life in a super convenient location in San Francisco's desirable Cow Hollow neighborhood. 2828 Octavia is a tastefully renovated and handsome single family home with an ideal floor plan distilled to the essential. Tons of natural light streams into the fully detached residence. Transformed for today's lifestyle, everything is in the right place with totally current finishes, beautifully executed. The tall ceilings and vintage staircase reflect the home's history.
3 Bedrooms / 3.5 Baths / 1 Parking
$2,760,000